Who is Marco Arduino photographer?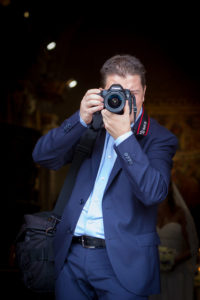 I remember my first " artistic" picture : I was  15 years old and during a sunny summery day, using a cheap disposable camera, I took a picture of my young girl friend. I found that camera by chance and  that click changed deeply  my vision in photography.
Since that moment, 25 years have passed , a multitude of rolls and compact flashes have passed through my hands, I've made countless snapshots, I  spent innumerable hours in my dark room and then in front of  calibrated monitors, I've read a lot of books, I've  seen  photographic exhibitions. My passion is still the same, from that sunny day.
Photography is a very important part of my life!
I love to photograph everything  that gives me  real emotions. I'm curious and I like to discover  reality through my eyes. This is my way to narrate the stories I learn. I love travelling and meeting people, discovering places and different cultures.
My experience allowed me to create my world: Marco Arduino photographer. My studio is specialized in wedding photography storytelling and travel reportages.
My photographic vision is focused on feelings, stories and  emotions and my photographic style is a creative mix between fine art and photojournalism.
Through my pictures, I tell the natural development of marriages and events, because experience tought me that technique and technology are not enough to capture unforgettable moments. My passion, heart and talent will  impress your memories in the beautiful book of your lives.
---
Marco Arduino photographer and Fine art Travel photography, available for destination wedding, engagement sessions, elopements and family portraits in Italy and Europe. He is based in Piedmont, a beautiful region in the north east of Italy.
Marco Arduino is a "Selected" member of ANFM  (Associazione Nazionale Fotografi di Matrimonio) ANFM guaranteed.
My photographic service
Wedding | Destination wedding | Elopement | Engagement | Family portrait | More