A romantic engagement session on Lake maggiore and wedding  just here.
If you are planning your engagement on lake Maggiore, you will be pleasantly surprised by charming landscape that these places will offer you. The perfect combination of mild climate and scenic beauty and architecture, harmoniously fused here, attracts many foreigners and makes it one of the most desirable Italian wedding destination. The lake Maggiore is located in Piedmont, near to Milan and Torino, and it is the second largest lake in Italy.
The picturesque town of Stresa is located in a panoramic position on Lake Maggiore, just in front of the Borromean Islands, a characteristic and very charming tourist destination, reachable by the typical tourist boats from the dock of Stresa. The Borromean Islands are a precious archipelago rich in flora and fauna, as the monumental Isola Bella hosting the seventeenth century Borromeo palace and its spectacular gardens, the picturesque Isola dei Pescatori and Isola Madre, known for its botanical gardens full of rare plants and birds.
Are you looking for the destination where you can realize your engagement session on lake Maggiore?
The beautiful venue as Stresa,Verbania, Pallanza, or Arona, are the ideal place for your amazing engagement in Italy.
Joseph and Glory are a beautiful young Australian couple, their desire was to get married in Italy. They are lake lovers and they were searching for tranquillity: they chose to realize their wedding on Lake Maggiore. When they asked me to suggest them a location to realize their engagement photo shoot, I immediately thought of the fascinating Borromean Islands, which are the jewel of this lake.
Capture the emotions without compromises, this is my mission!
I tell your stories with sensitivity and empathy, discreetly and deeply, where the true beauty lies, where emotions are moving free. Being in the right place at the right time, being able to see beyond, searching details and pathos: a tear, a stolen moment are my way to tell the love that surrounds your day.
This romantic engagement photographic service could be a good inspiration for your engagement session on Lake Maggiore!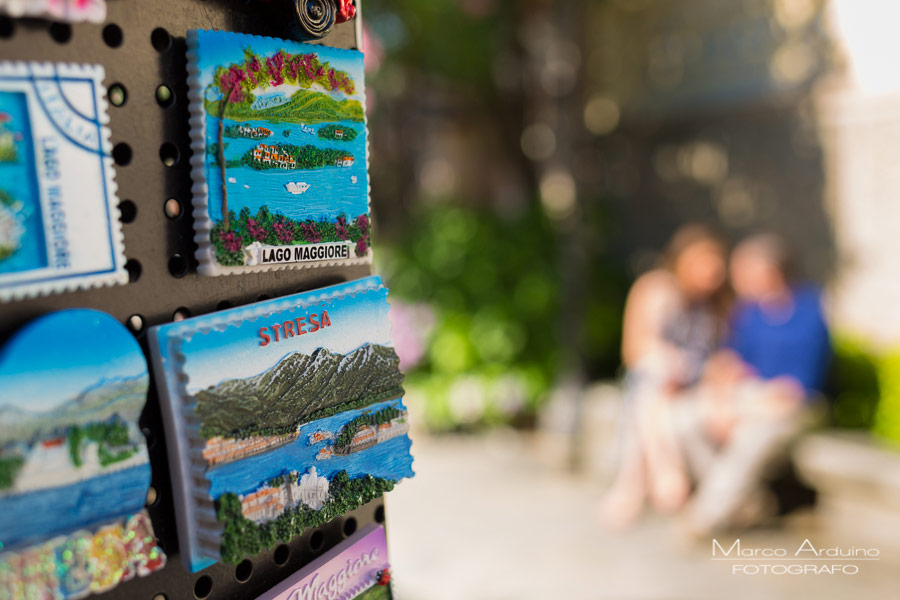 Exclusive wedding venue: Gran Hotel Des lles Borromees at Stresa.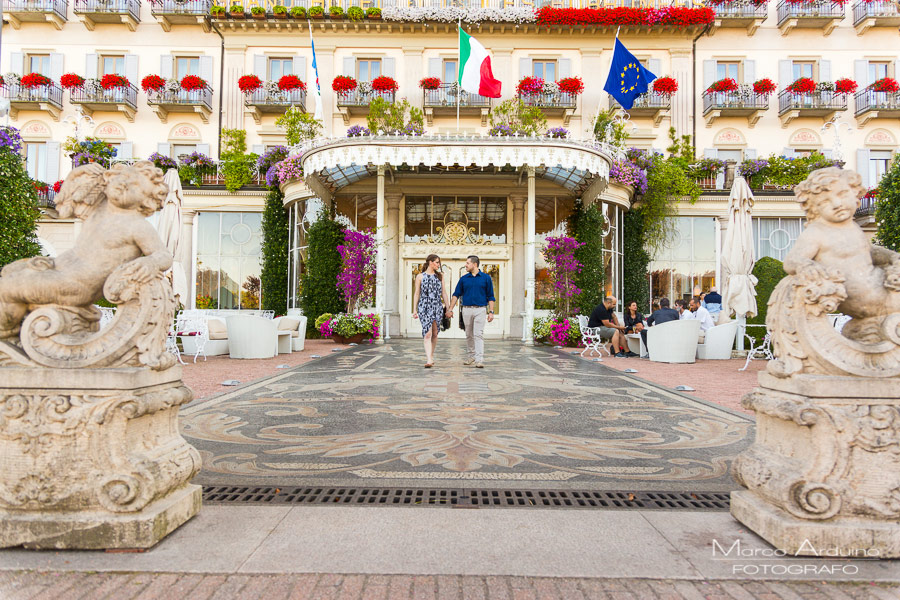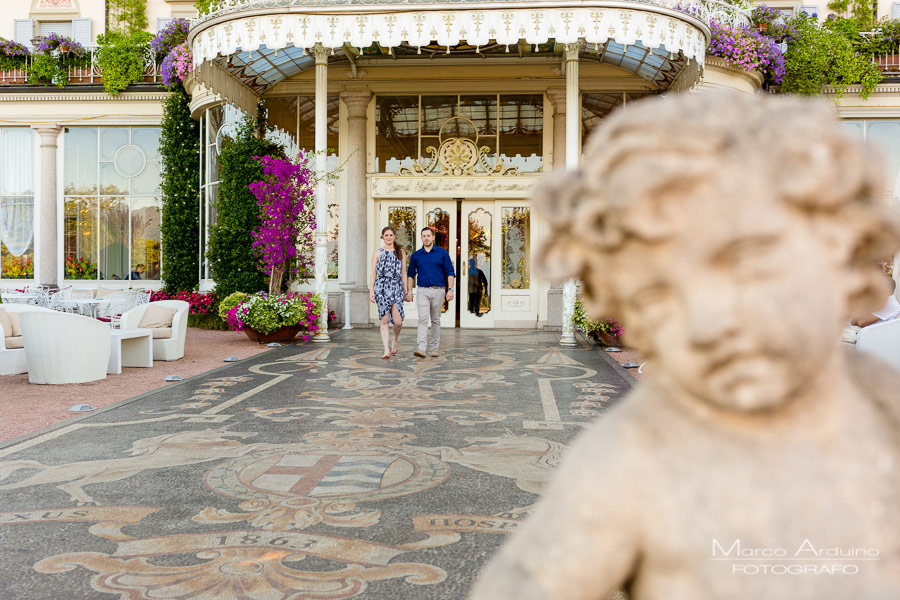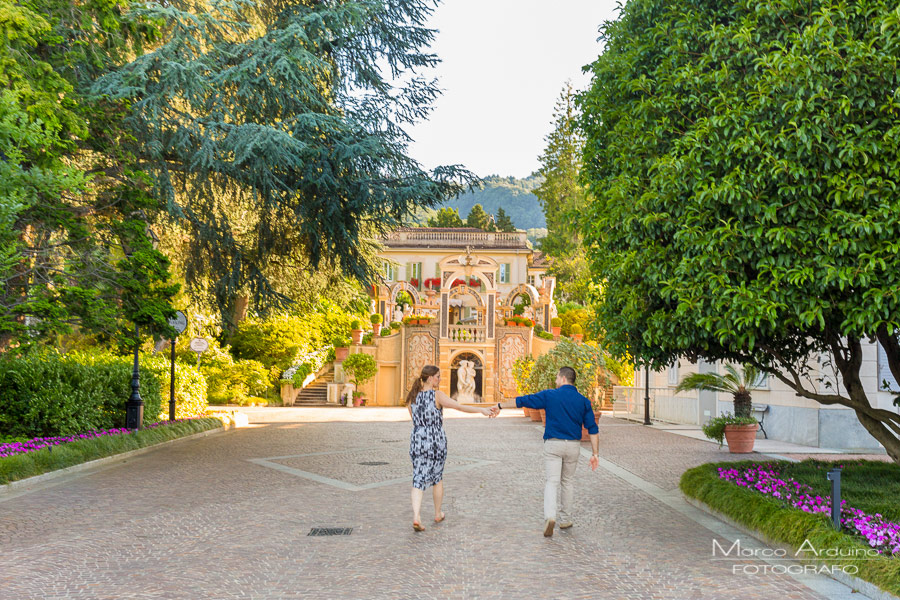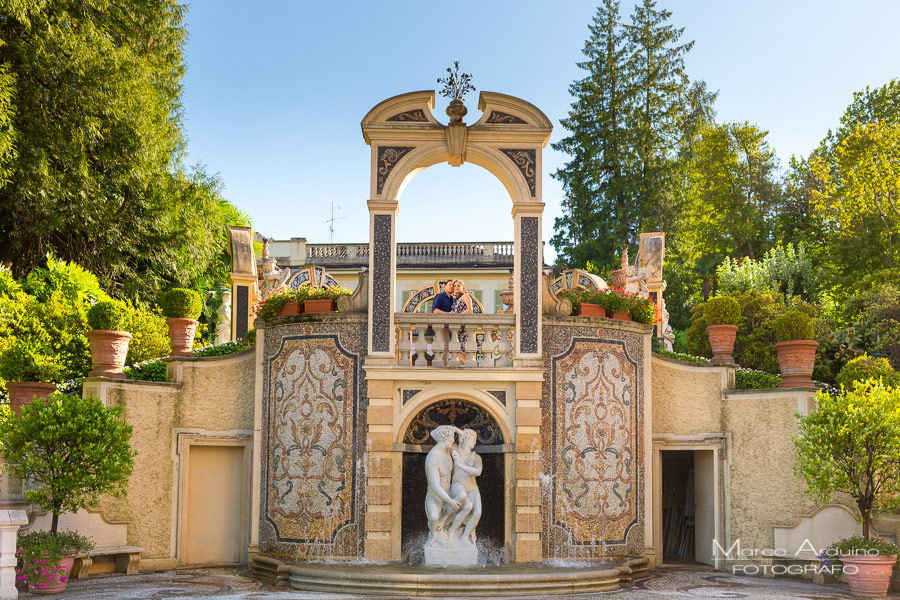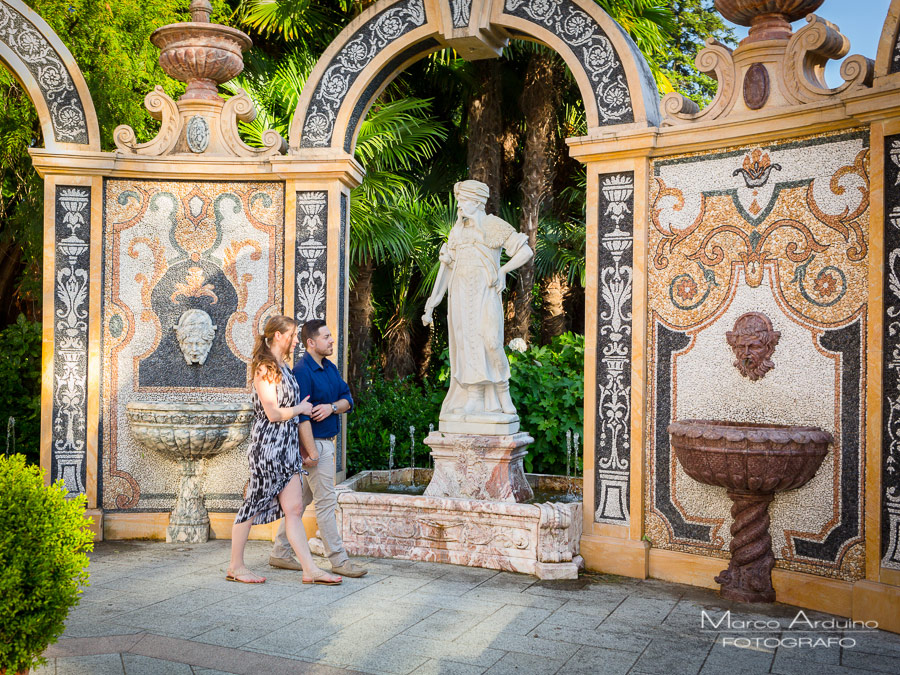 Engagement on Lake maggiore and Borromean Islands.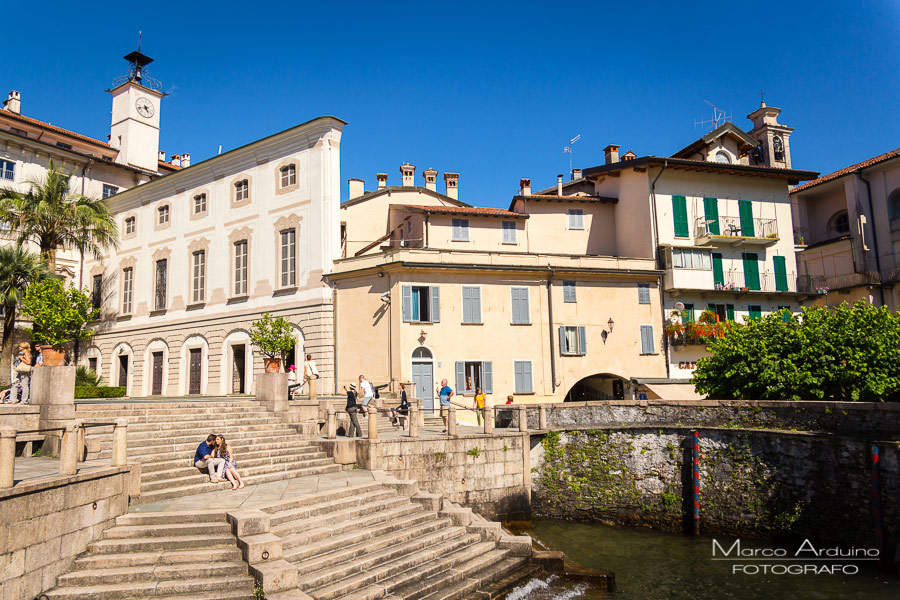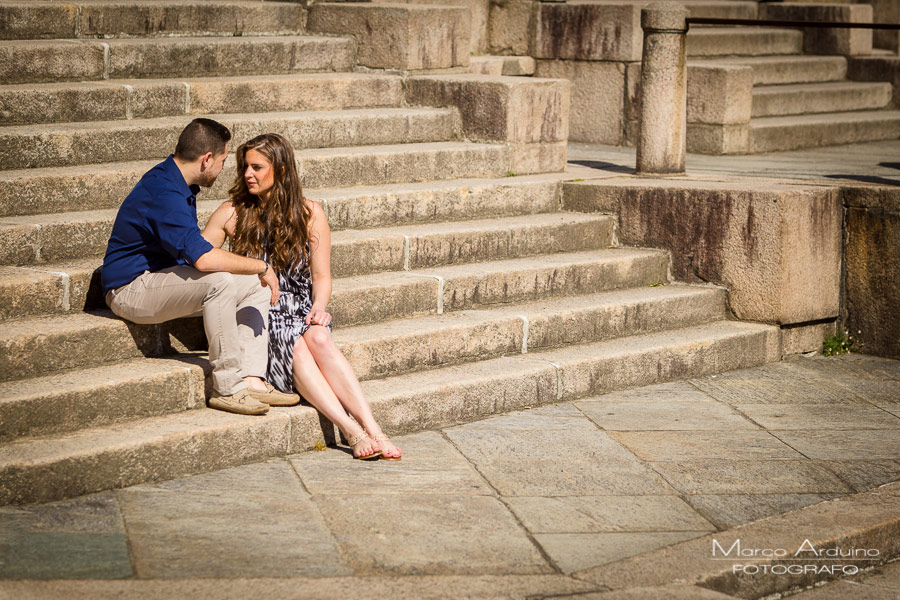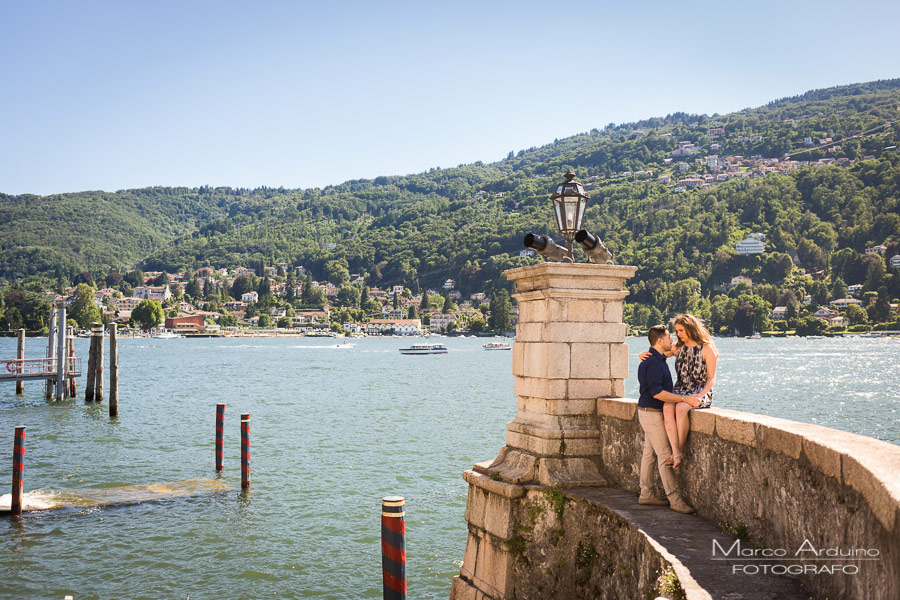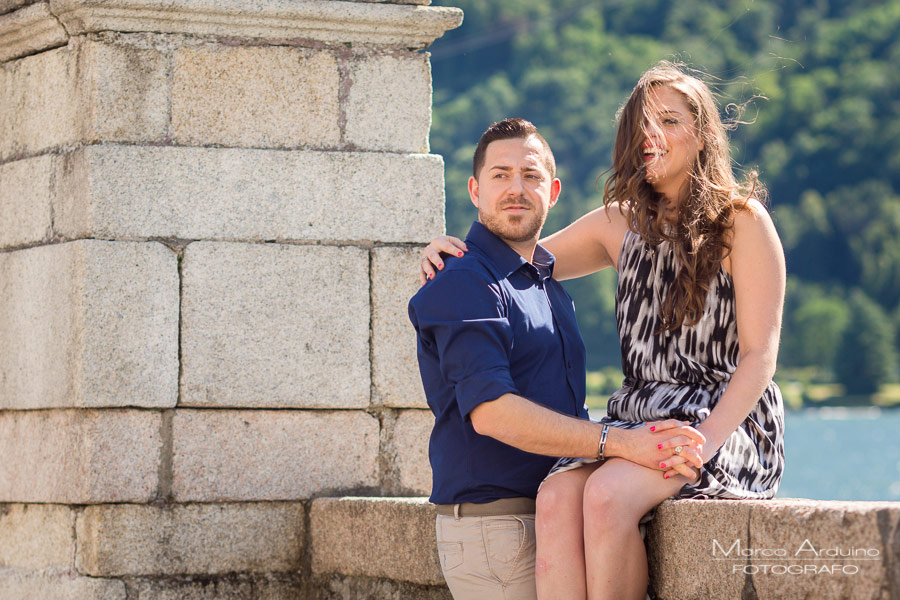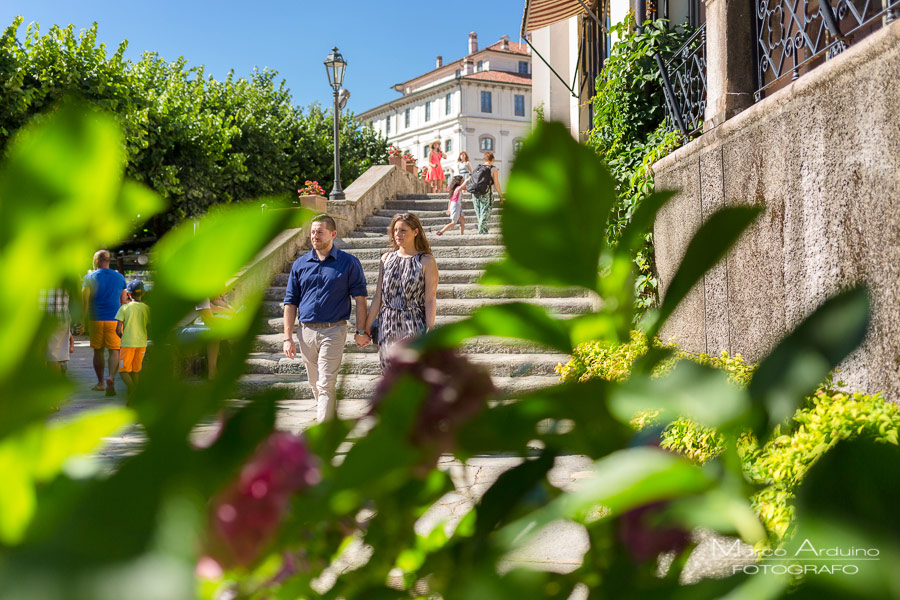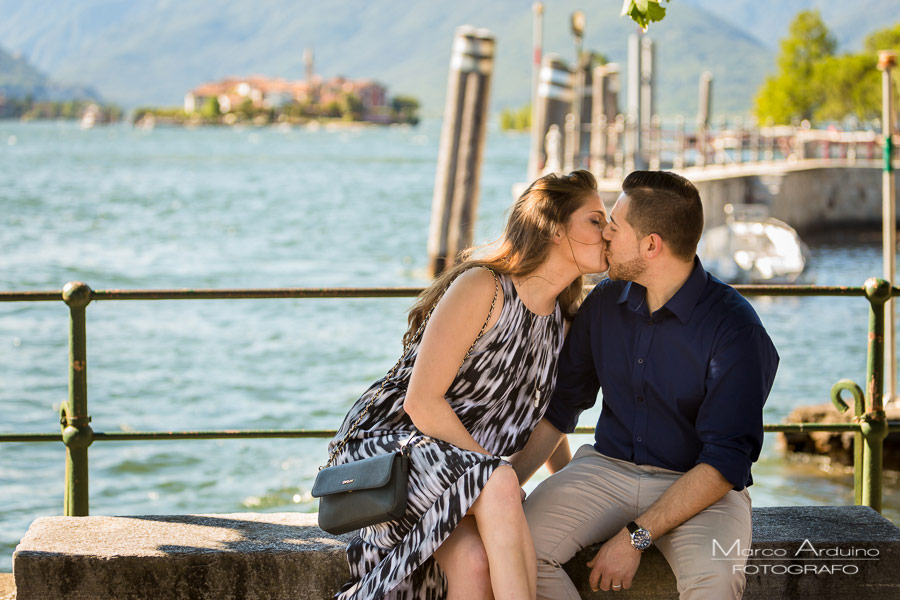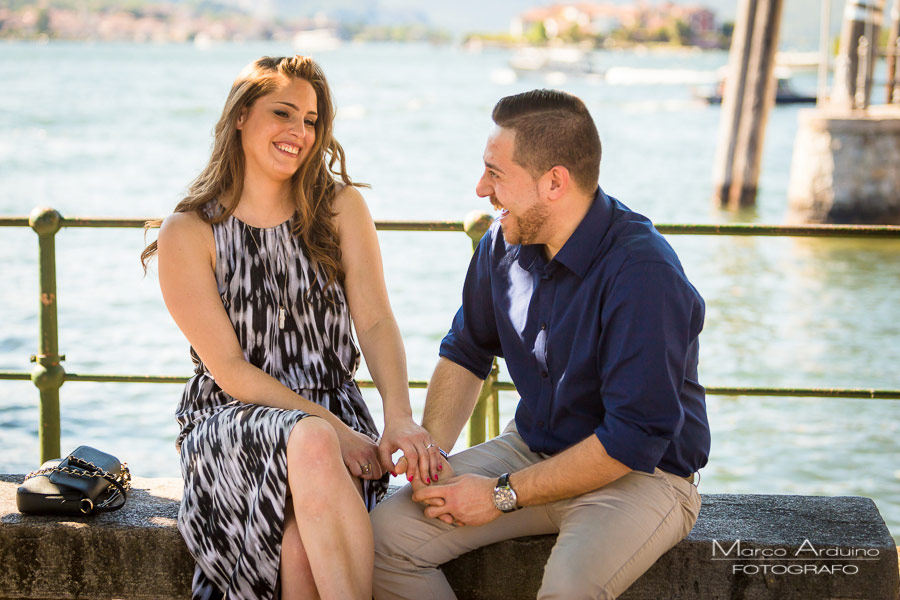 The Borromean islands are the perfect poetic scenary to realize your romantic engagement photographic service.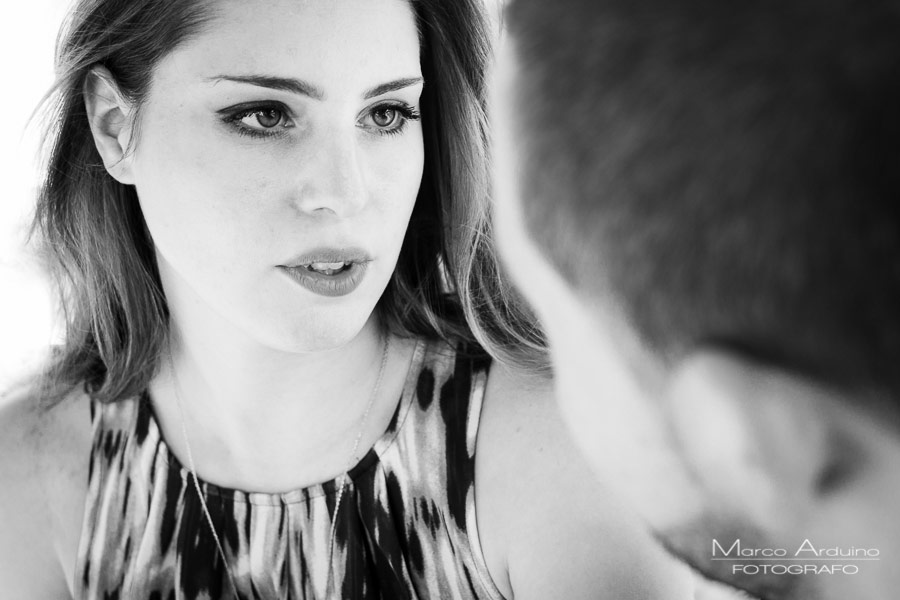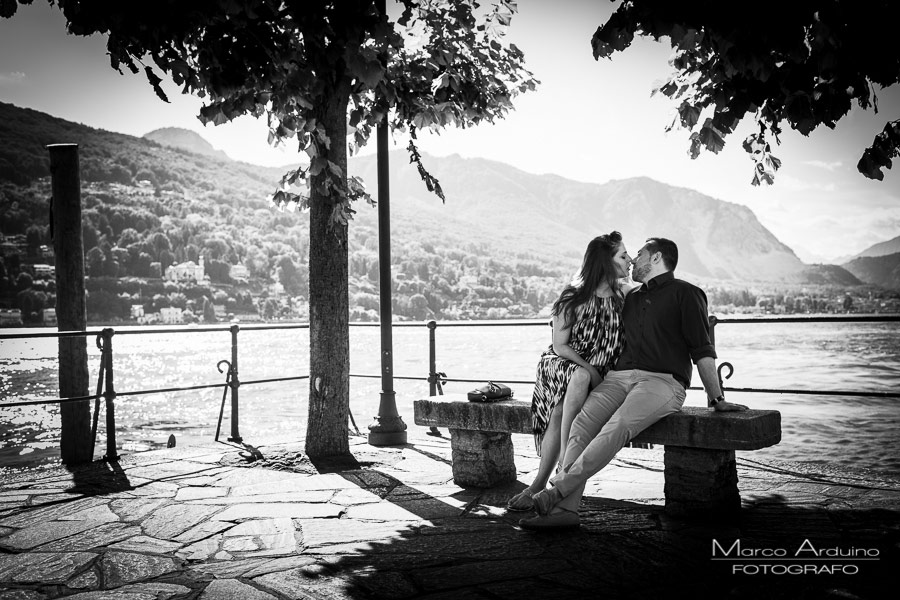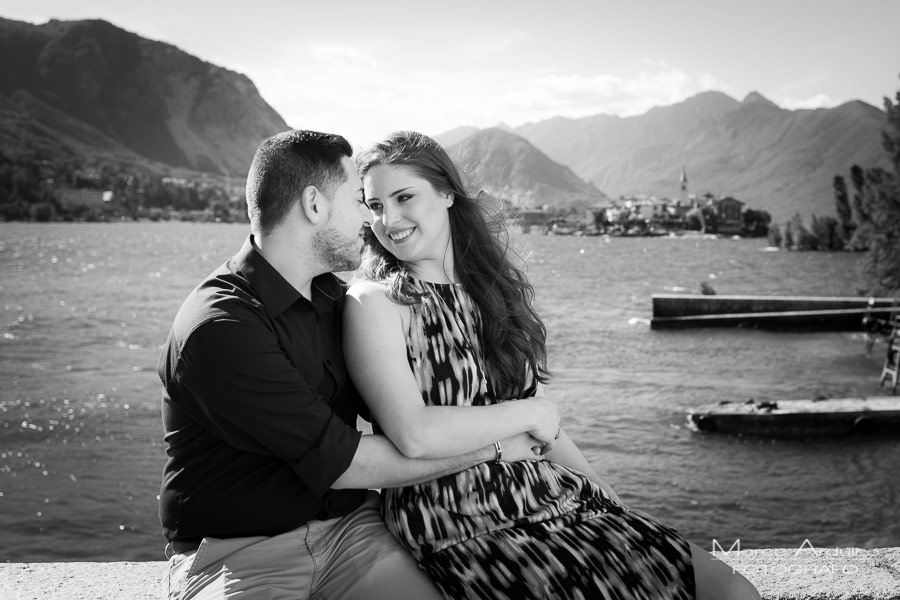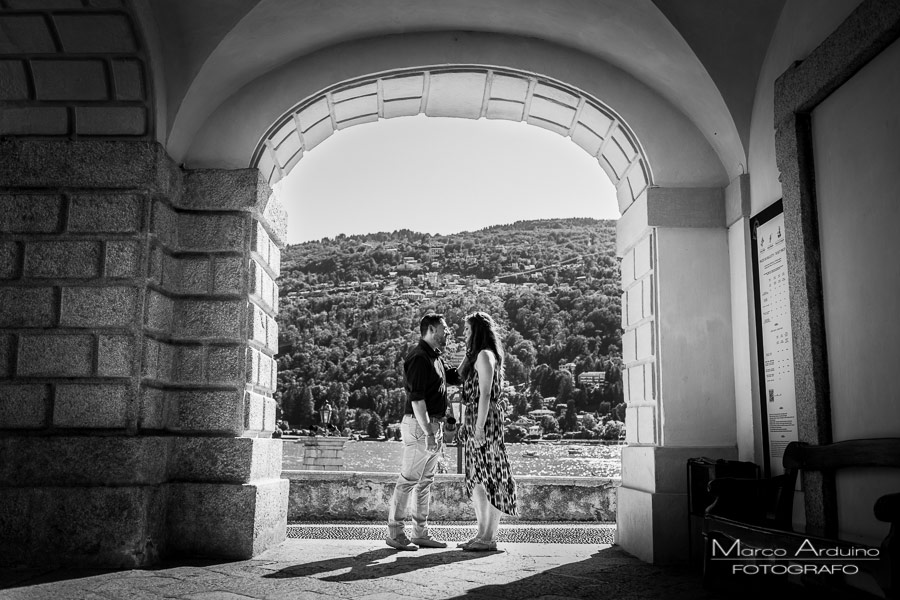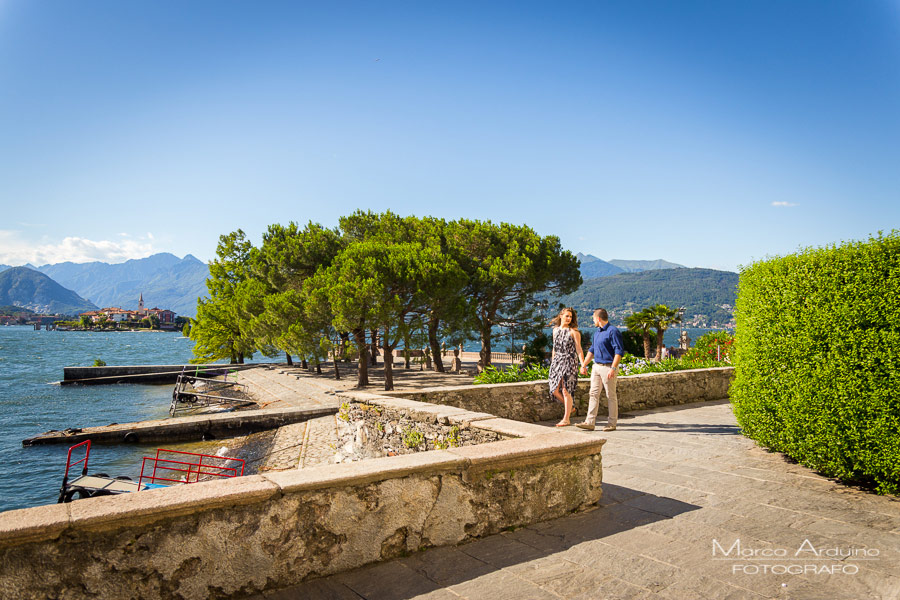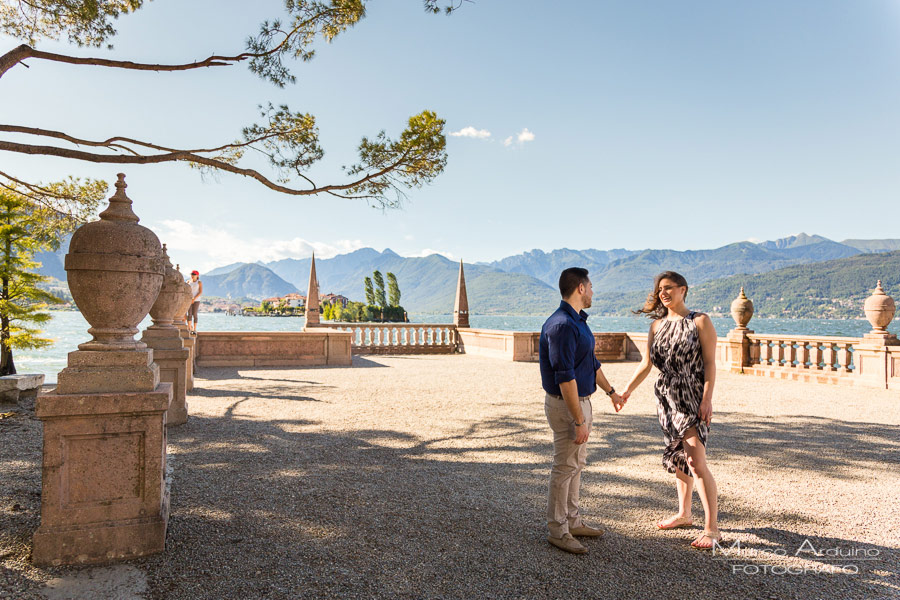 Engagement session on Lake Maggiore.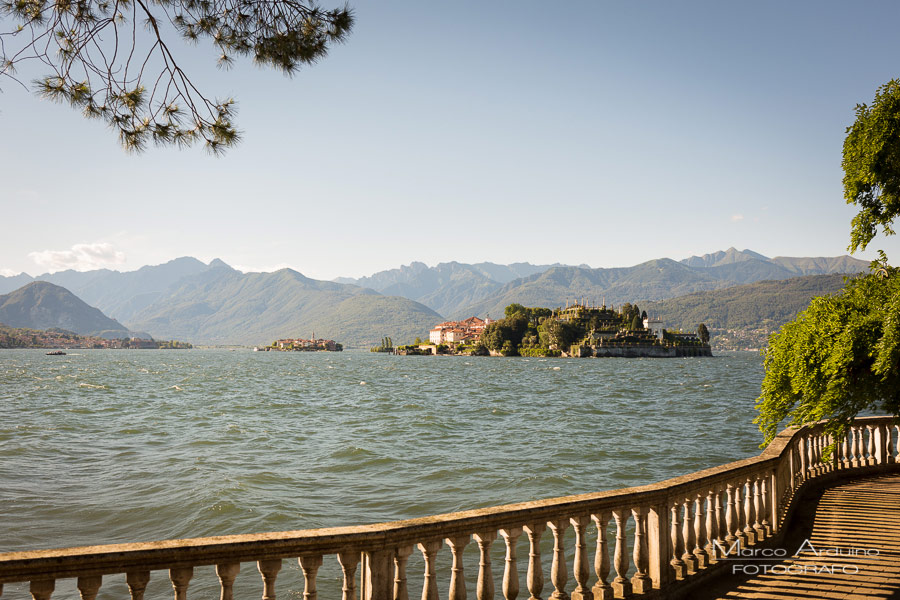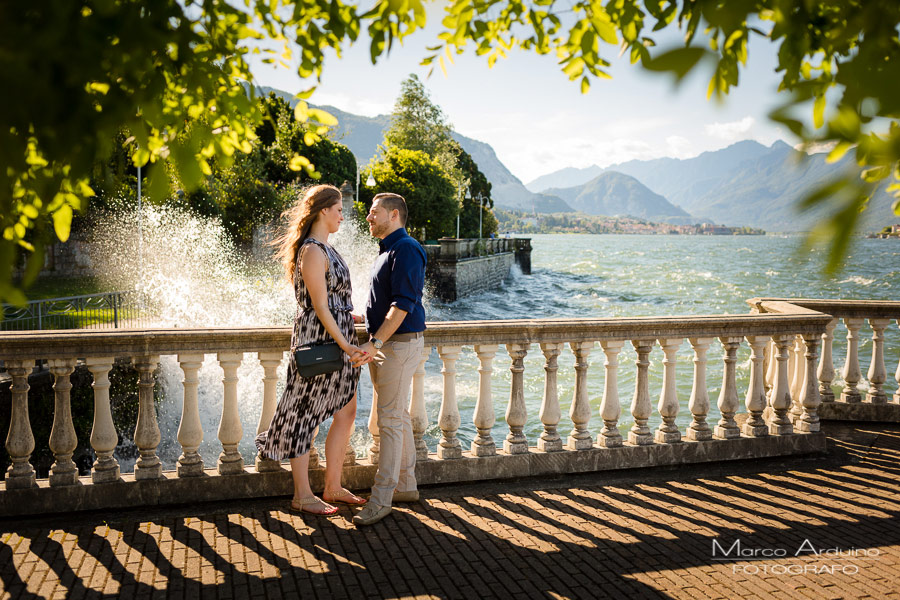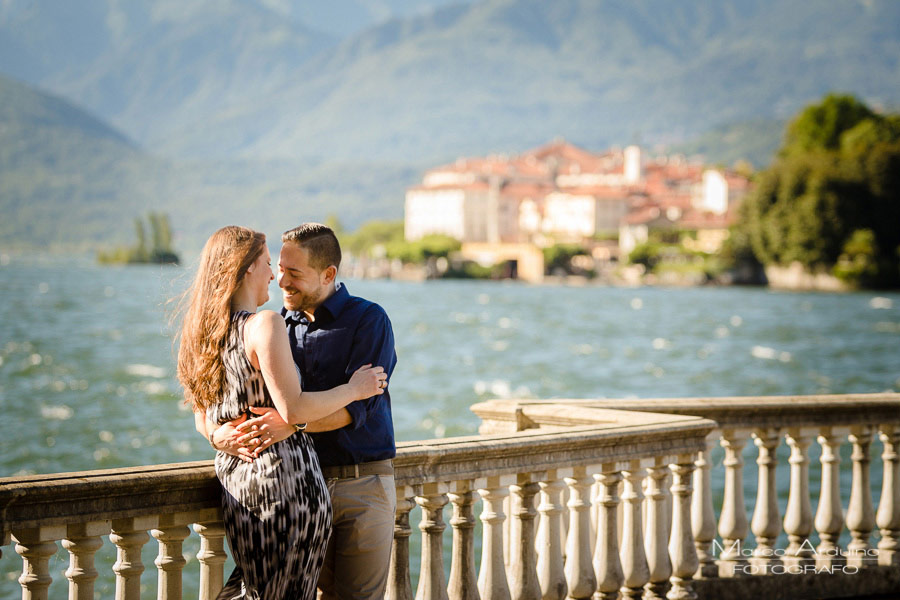 Thrilling engagement photographic service at Stresa.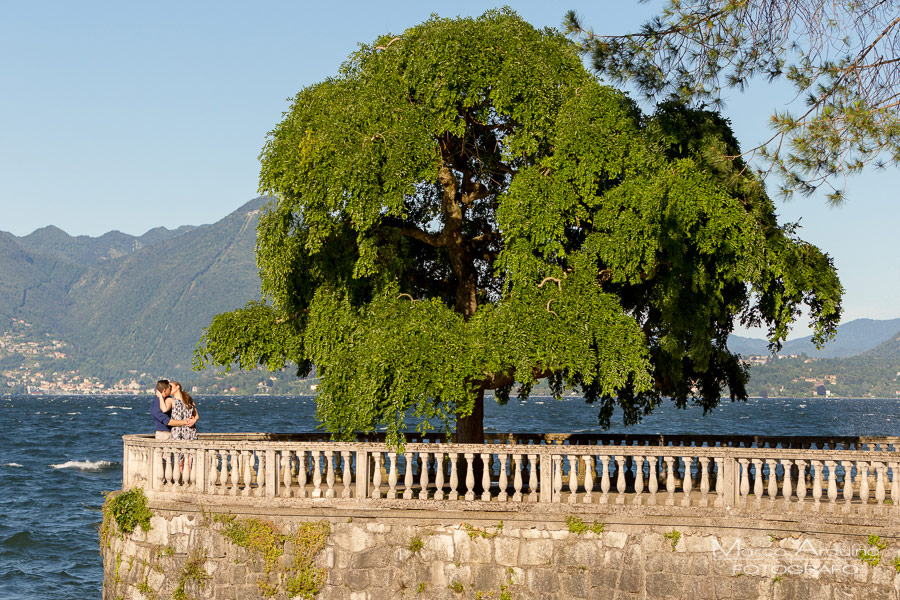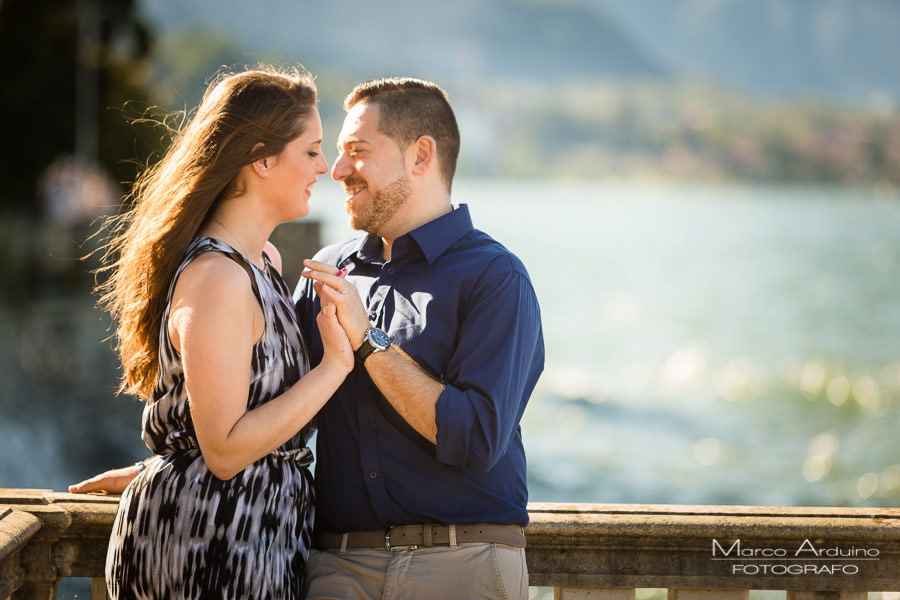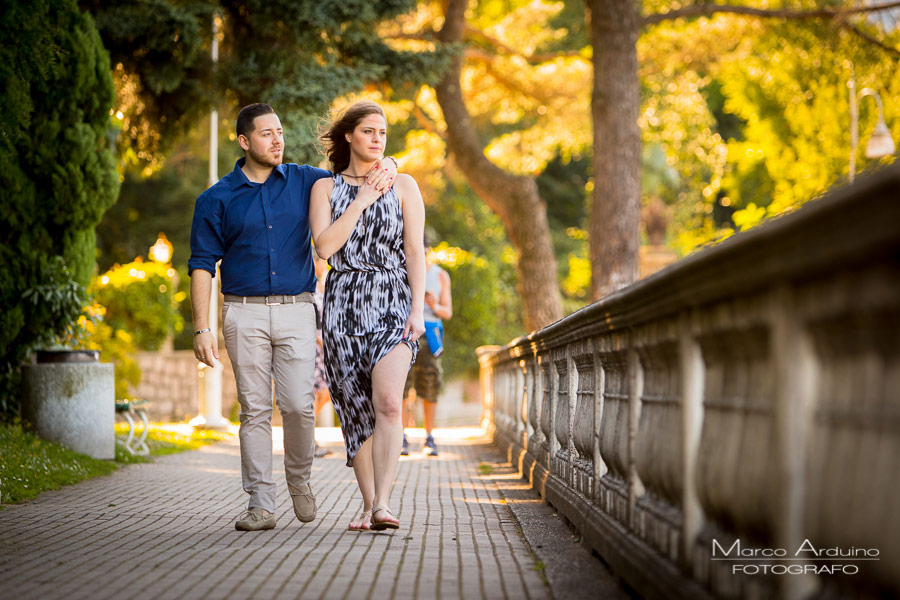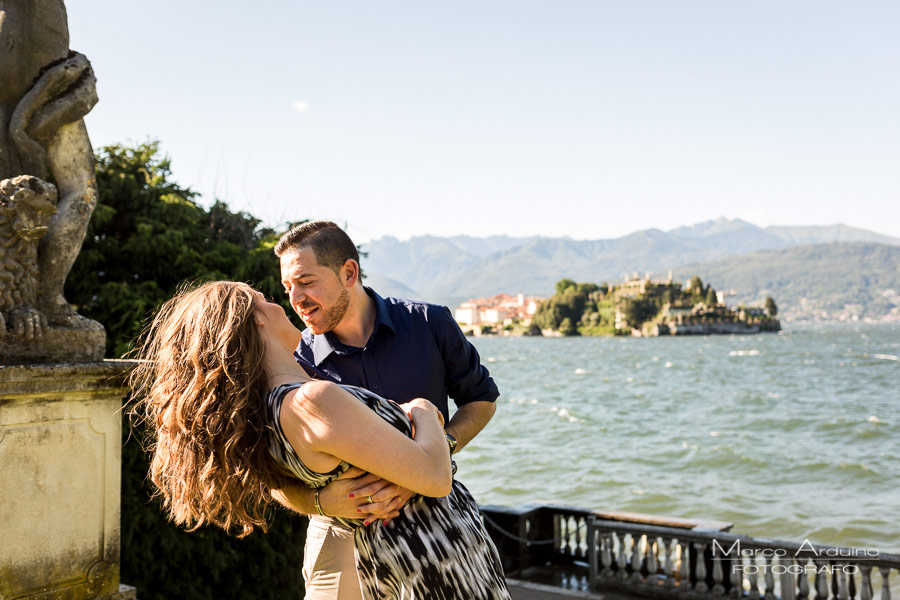 Emotions tell everything! It will be a pleasure tell through my eyes the beauty of your memories and your love story with a click.
Borromean Islands are the perfect scenary to realize your engagement photographic service; in this enchanting landscape,  our photographs will portray your unforgettable memories :  please contact me.
I'm a wedding photographer on lake Maggiore, but I like to depict also important and happy moments, images that capture precious instants you'll always remember, such as engagements, unique proposals, elopements and family portraits.
If you want to see some Wedding Photographic service on Lake Maggiore, please visit:  Villa Frua.   Villa Aminta.
Engagement location: Borromean Islands
Italian Venue: Lake Maggiore