Surprising  wedding proposal on Lake Maggiore and Pescatori Island.
It is a perfect choice, to surprise your sweetheart with a wedding proposal on Lake Maggiore, a unique and unforgettable location, that you and your love will never forget.
The lake Maggiore is located in Piedmont, near to Milan and Torino. These gorgeous landscapes, the internationally renowned cuisine and the Mediterranean climate make it one of the most exclusive and enchanting places to pop the big question.
The beautiful venues of  Stresa, Verbania, Pallanza, or Arona are the ideal places for your amazing wedding  proposal on Lake Maggiore.
The picturesque town of Stresa is located in a panoramic position on Lake Maggiore , just in front of the Borromean Islands. The Islands are characteristic and very charming locations, that attracts many strangers and makes in one of the most attractive and romantic italian destinations in the world, will create memories that will last a lifetime.
The Borromean Islands are a precious archipelago rich in flora and fauna, as the monumental Isola Bella, hosting the seventeenth century Borromeo palace and its spectacular gardens. The picturesque Isola dei Pescatori and Isola Madre are known for their botanical gardens full of rare plants and birds.
This romantic photographic service could be a good inspiration for your Wedding Proposal on Lake Maggiore!
Their romantic story begins in San Francisco, where this young couple lives. Anthony has decided to surprise Rebecca, during a short vacation in Italy, with a wedding proposal on Lake Maggiore.
When Anthony asked me to suggest an intimate location to surprise Rebecca, I immediately thought to the fascinating Borromean Islands, which are the jewel of this lake.
I suggested the Fishermen's Island, that is a perfect location with a magical background, to create an unforgettable memory of their love story.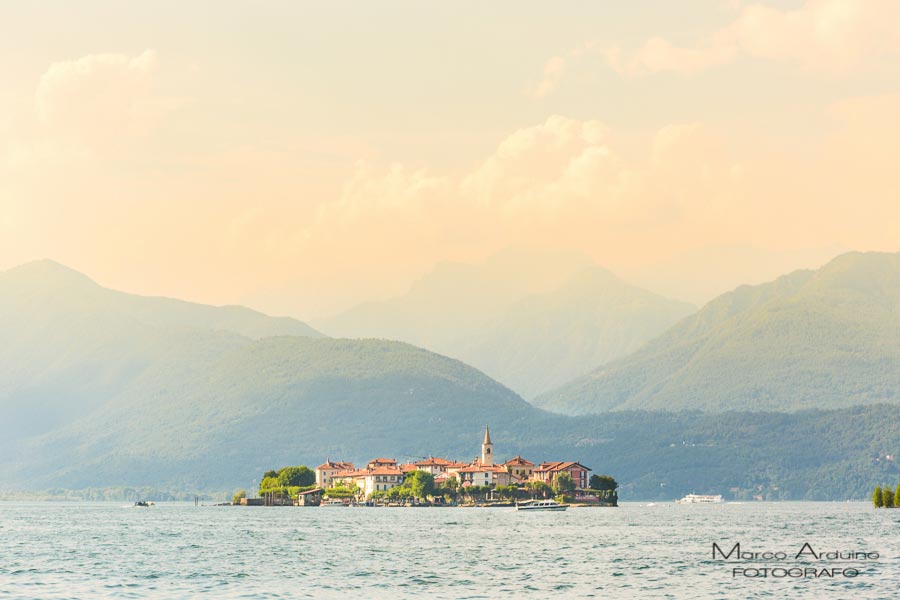 When you are intending to propose, everything has to be perfect. Your dream could be came true and everything should be just how you want it to be. So Anthony and me organized everything two weeks a go, without neglecting any detail to give Rebecca a romantic marriage proposal.
The complexity of the marriage proposal's photographic service is to capture the emotion and the surprise, without being seen. The photographer  is secretly waiting, out of sight, to capture the best moment to take romantic, exciting, and engaging pictures.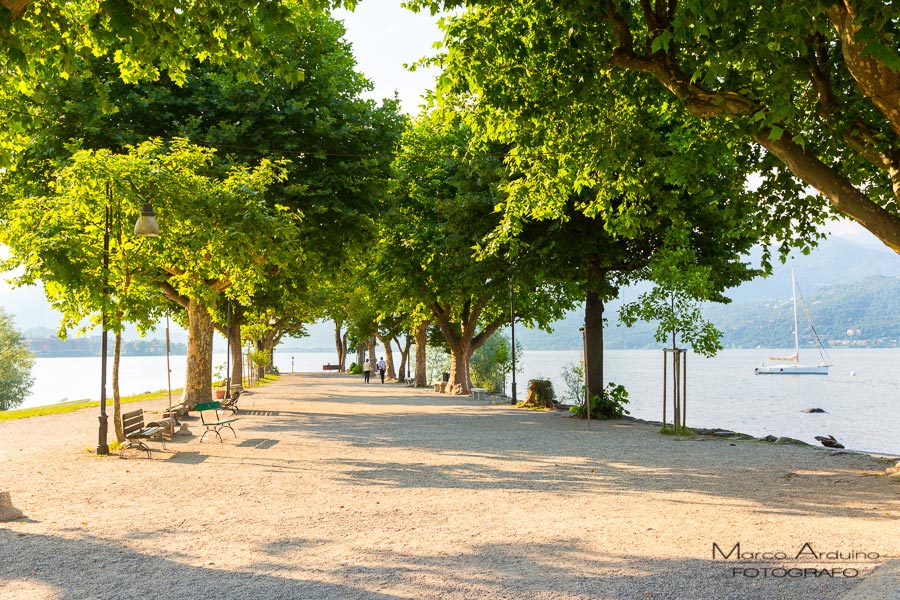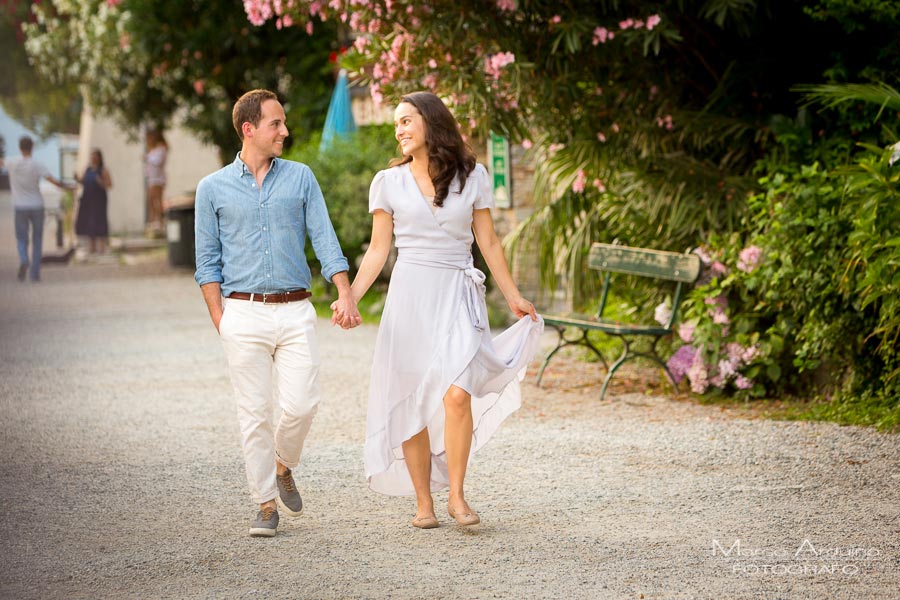 The intimate atmosphere of the sunset was perfect for this exciting moment, because Anthony and Rebecca came to the fisherman's island with a private boat. I was waiting for them, at the point we chose together. I hid and I captured Rebecca's tears and happiness, while Anthony was kneeling down in front of her, showing her the ring and asking her: will you marry me?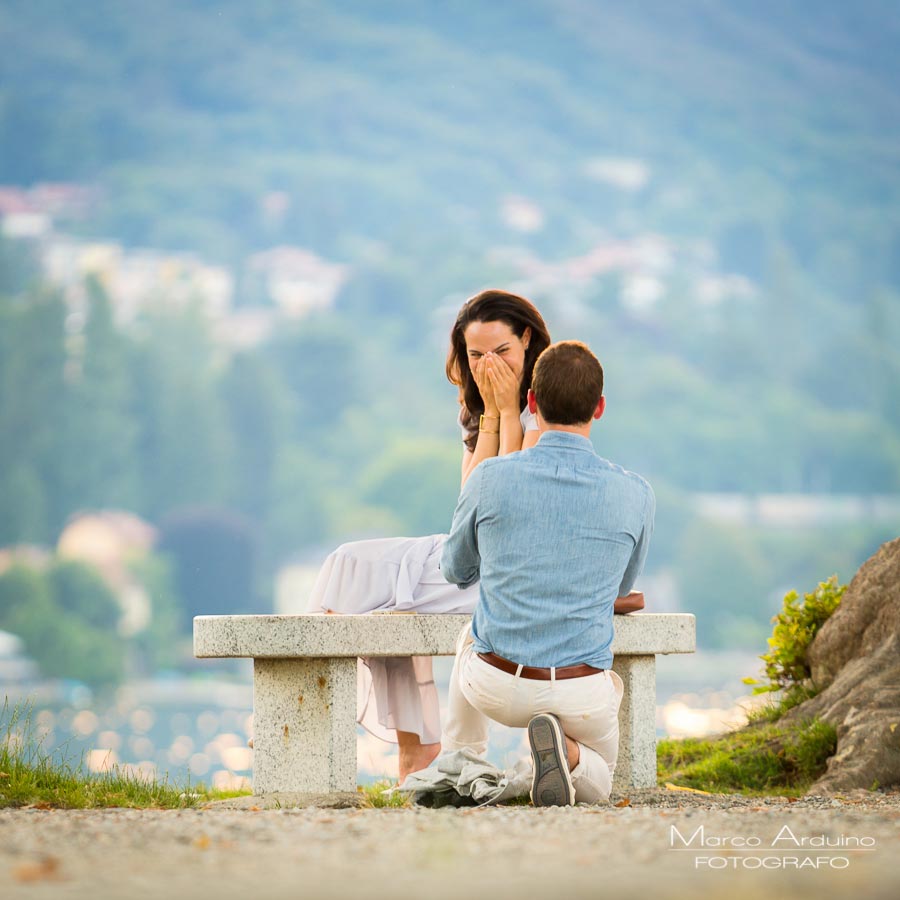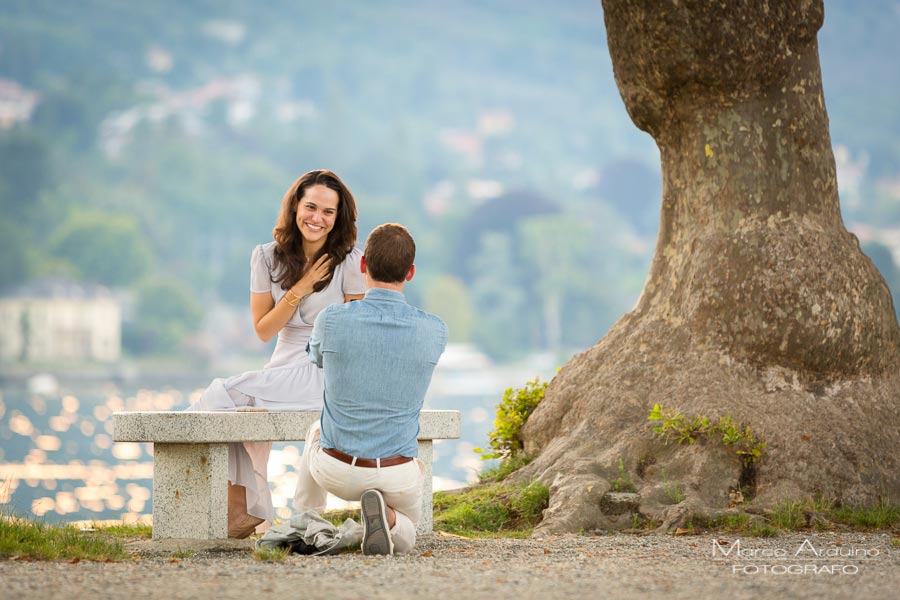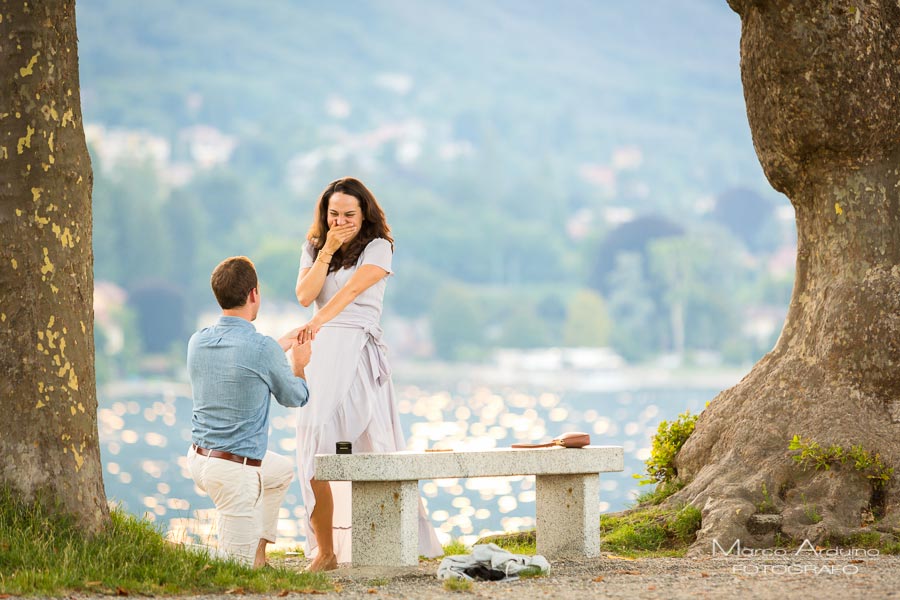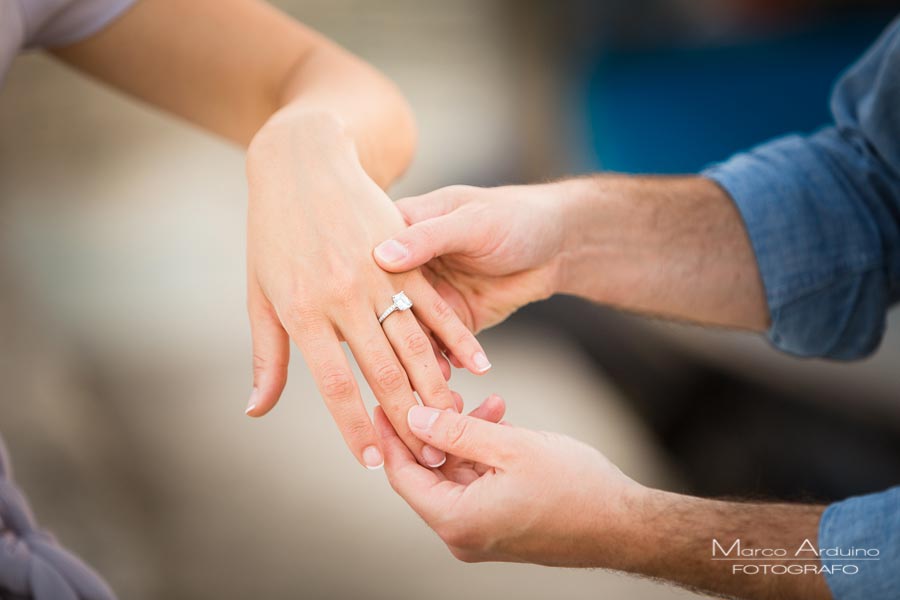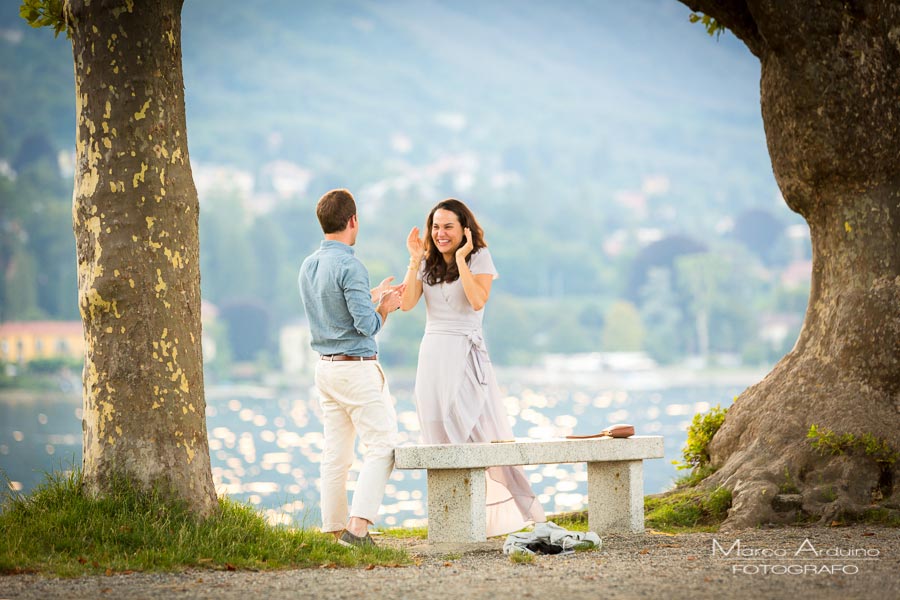 wonderful wedding proposal on Lake Maggiore.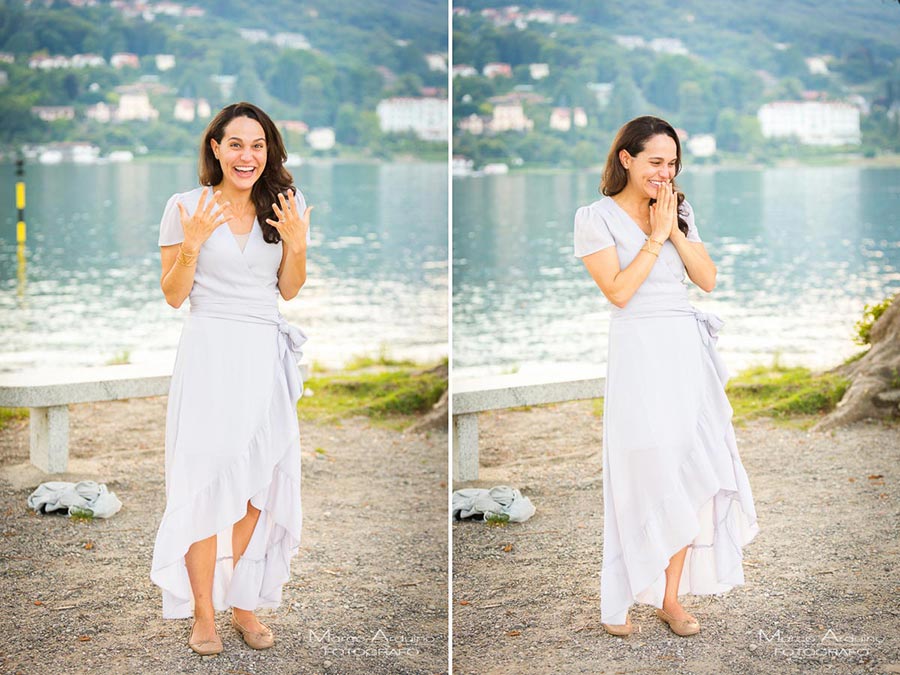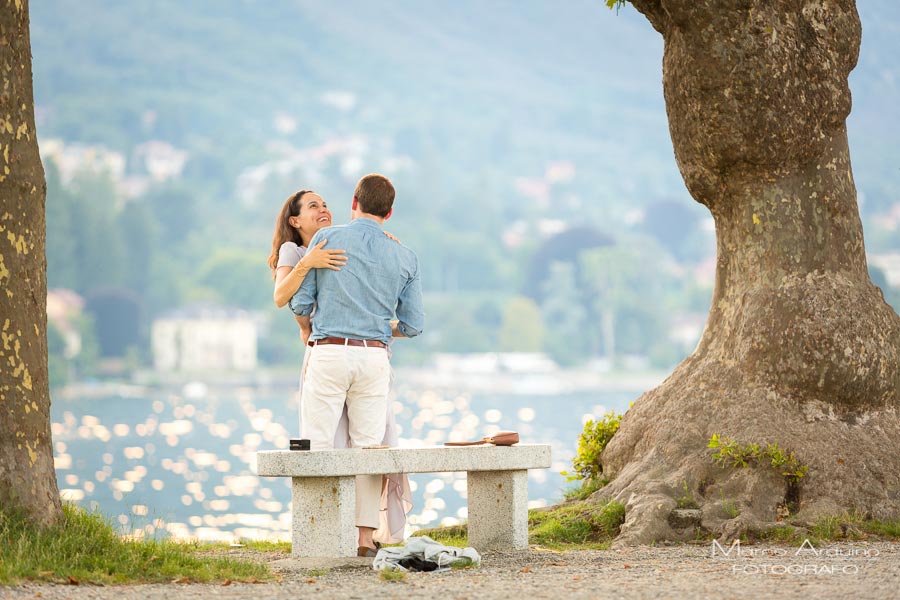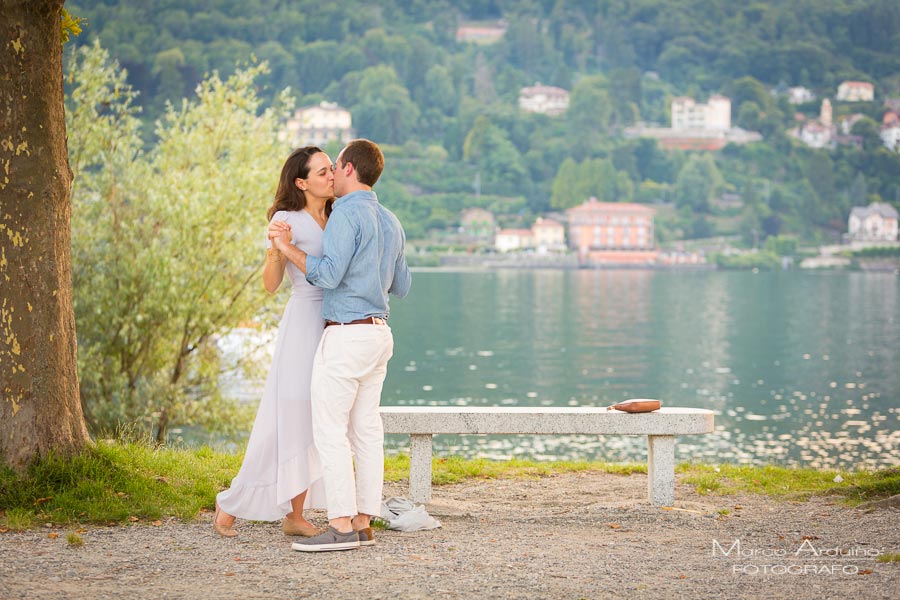 Unforgettable marriage proposal on Borromean Islands.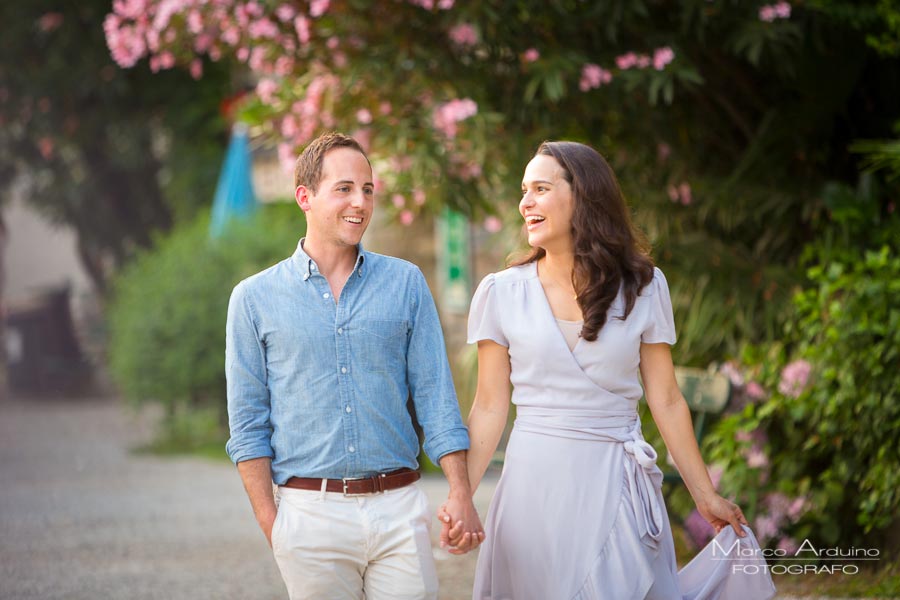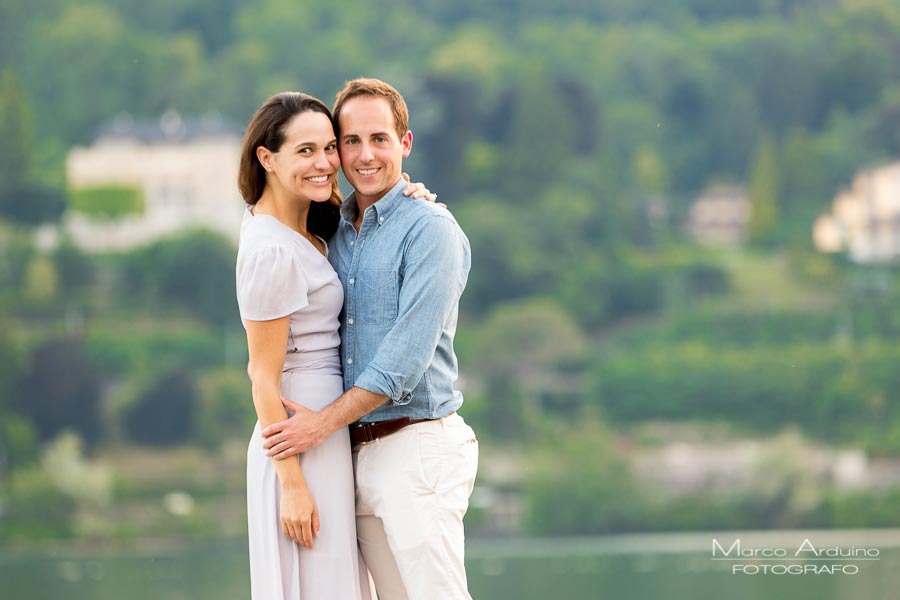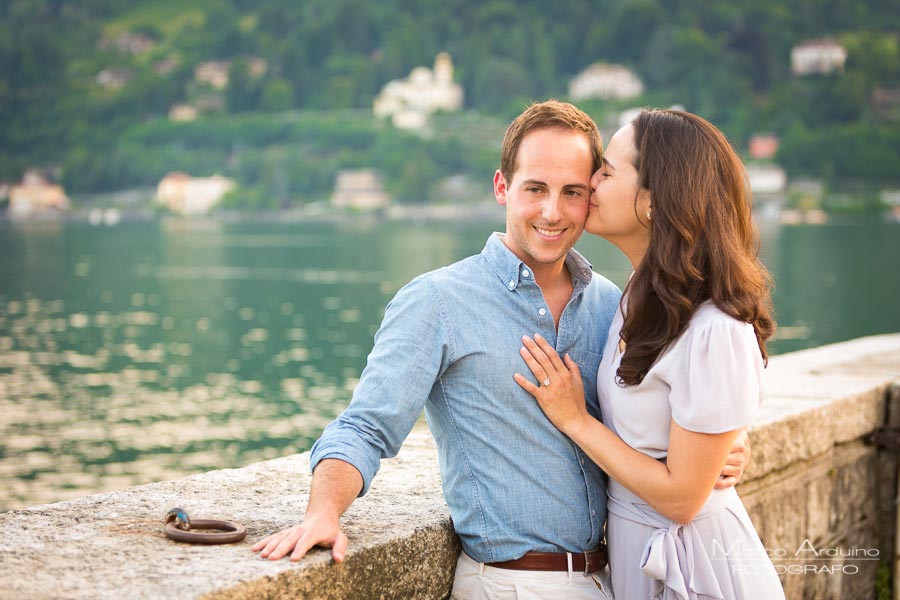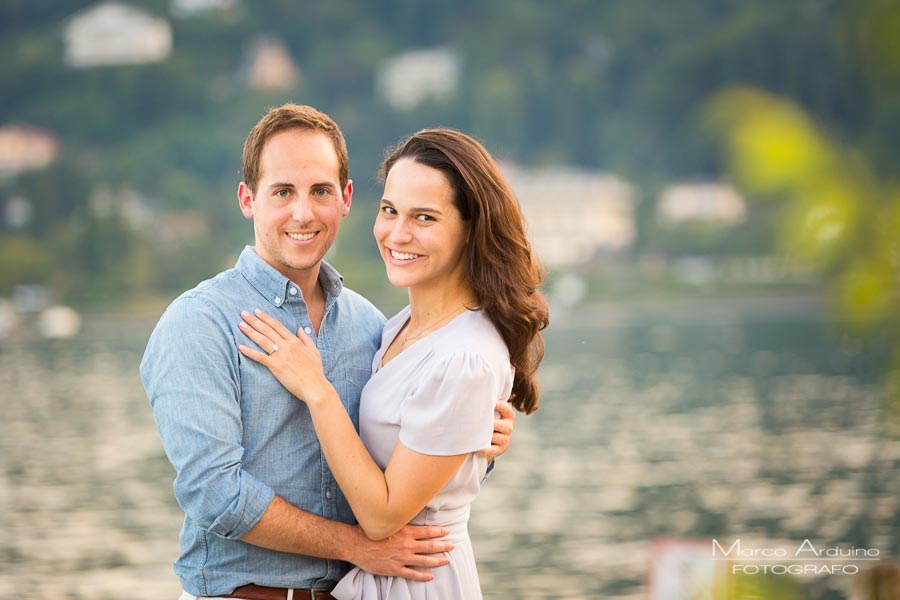 Romantic wedding proposal on Fisherman's Island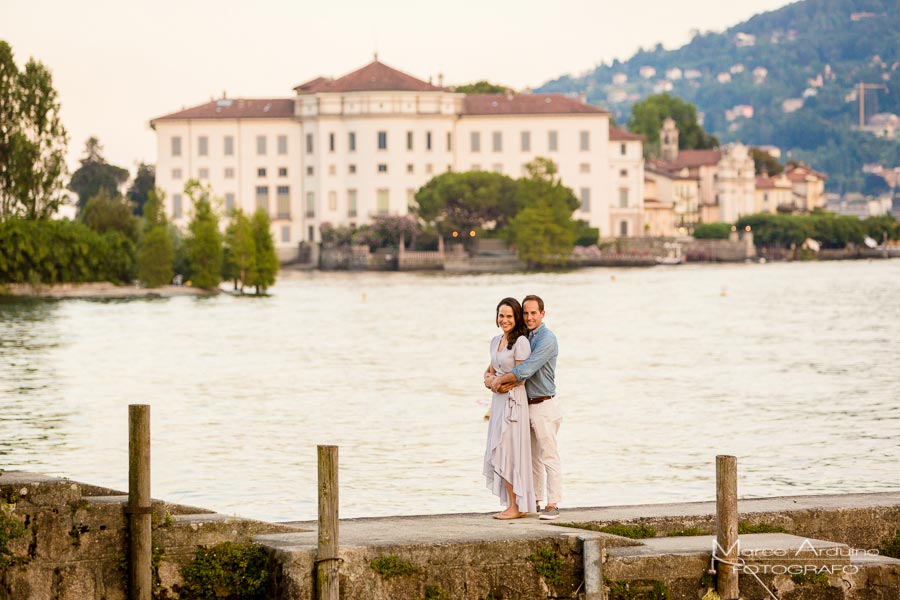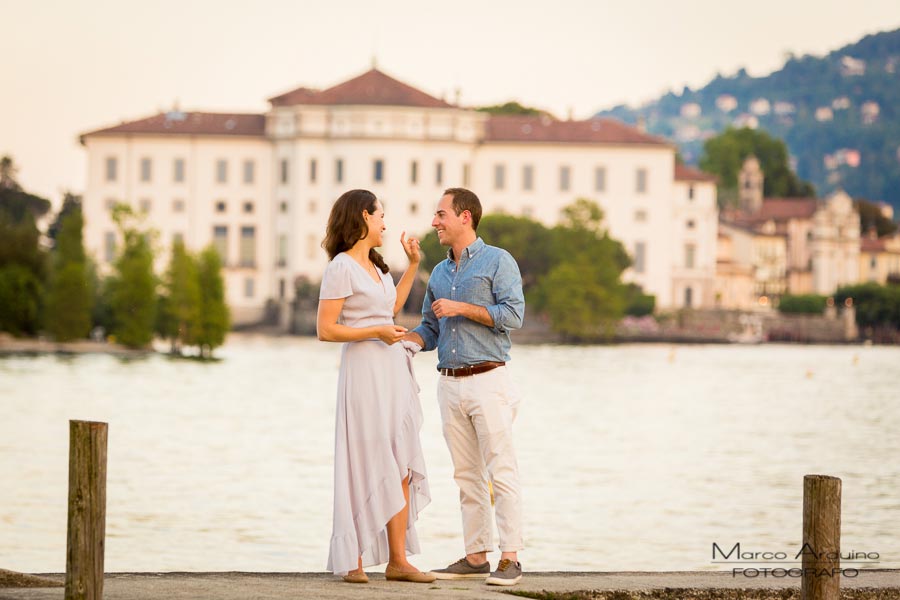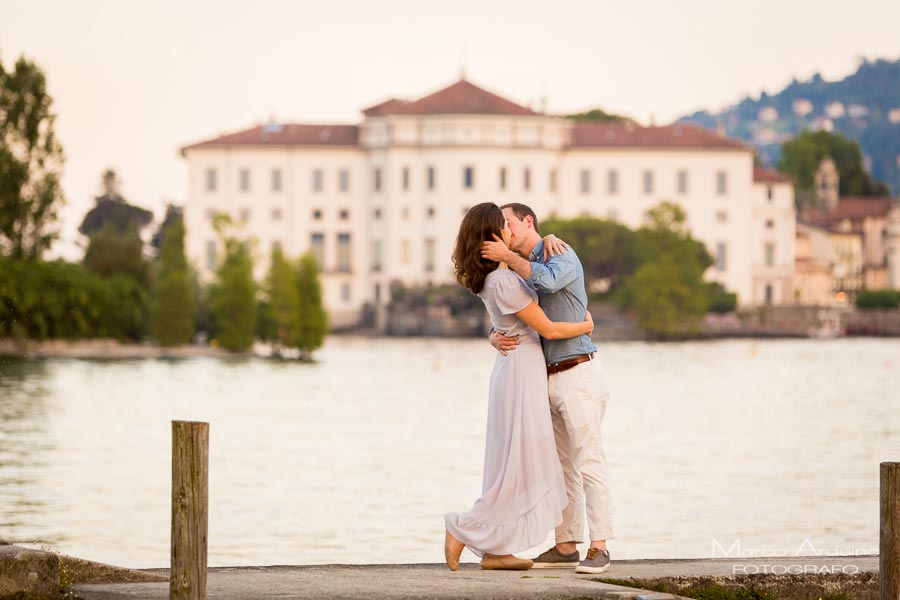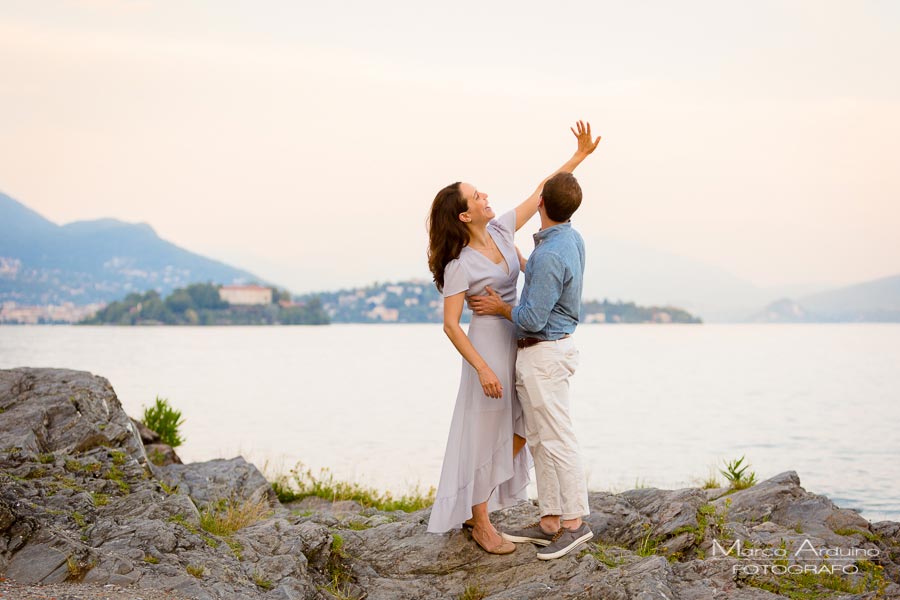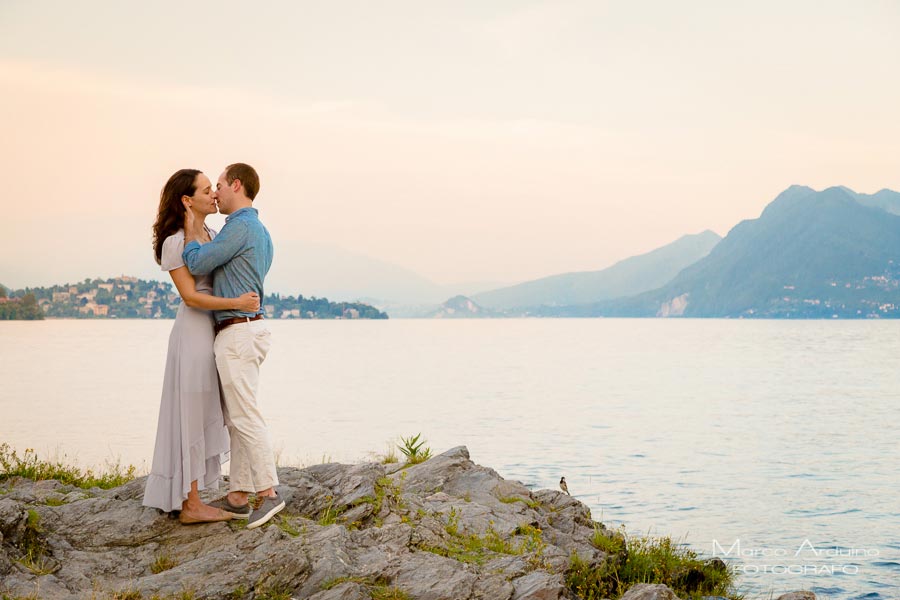 I described through my pictures, this moments romantic and special of their love story, instants that they will never forget.
The Pescatori Island is the perfect scenary, to realize your photos wedding proposal. In this enchanting landscape, our photographs will make your unforgettable memories :  please contact me. contact me.
I'm a wedding photographer on lake Maggiore, but I like to catch also important and happy moments, images that capture precious instants you'll always remember, such as engagements, marriage proposals, elopements.
If you want to see some Engagement Photographic service, please visit:  Engagement on Lake Maggiore. 
If you want to see some Wedding Photographic service on Lake Maggiore, please visit:  Villa Frua.   Villa Aminta.