Great scenary and belle epoque appeal, to get married at Stresa.
If you are planning  get married at Stresa, you will be pleasantly surprised, that these places will offer you. From historical houses to the refined luxurious Grand Hotel in liberty style.
The picturesque town of Stresa is located in a panoramic position on Lake Maggiore. In front of the Borromean Islands, a very charming tourist destination.
The Borromean Islands, are a precious lake archipelago. The monumental Isola Bella, hosting the seventeenth century Borromeo palace and its spectacular gardens. The picturesque Isola dei Pescatori and Isola Madre. Known for its botanical garden full of rare plants and birds.
The perfect combination of mild climate and scenic beauty attracts many foreigners. The makes it one of the most desirable Italian wedding destination. With its lush vegetation, the picturesque villages, its luxury hotels and its architectural treasures. Lake Maggiore has been for centuries and still is, a favorite holiday resort. Has inspired artists and emperors,and it is the ideal choice for your special day.
The location chosen by this young English couple, was the Grand Hotel des Iles Borromees,   the most exclusive Hotel, on Lake Maggiore.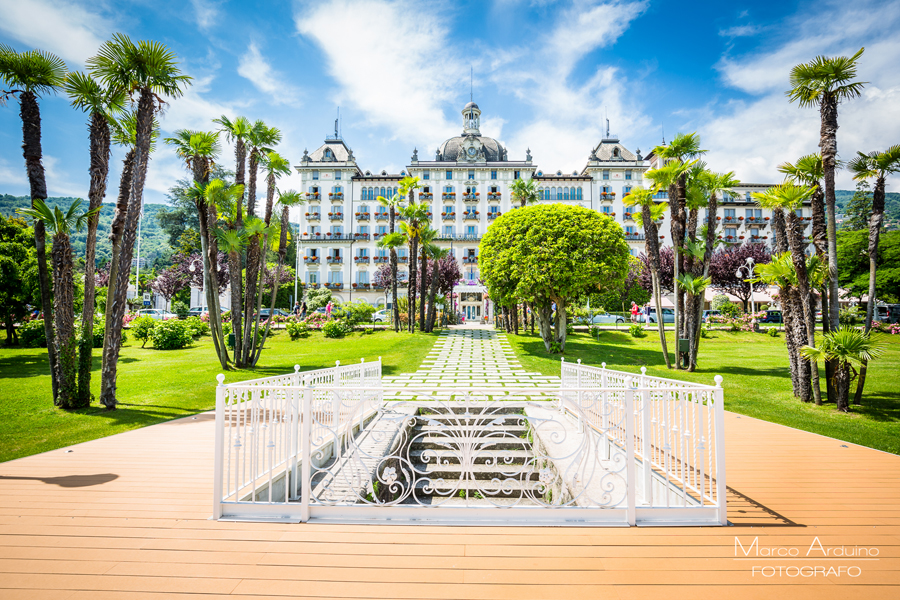 Was inaugurated in 1863 and immediately secured the wealthiest clientele. The hotel was attended by nobles, from all over Europe. When the famous American writer Ernest Hemingway set his novel there, the name of the hotel became famous all over the world.
The photo shoot began, with the bride getting ready, carried out in the sumptuous suites of the Grand Hotel.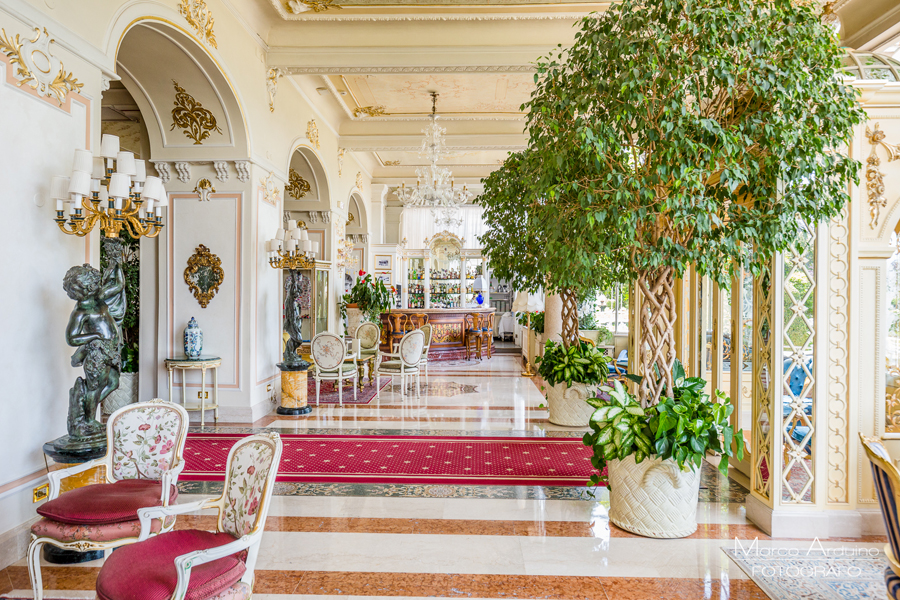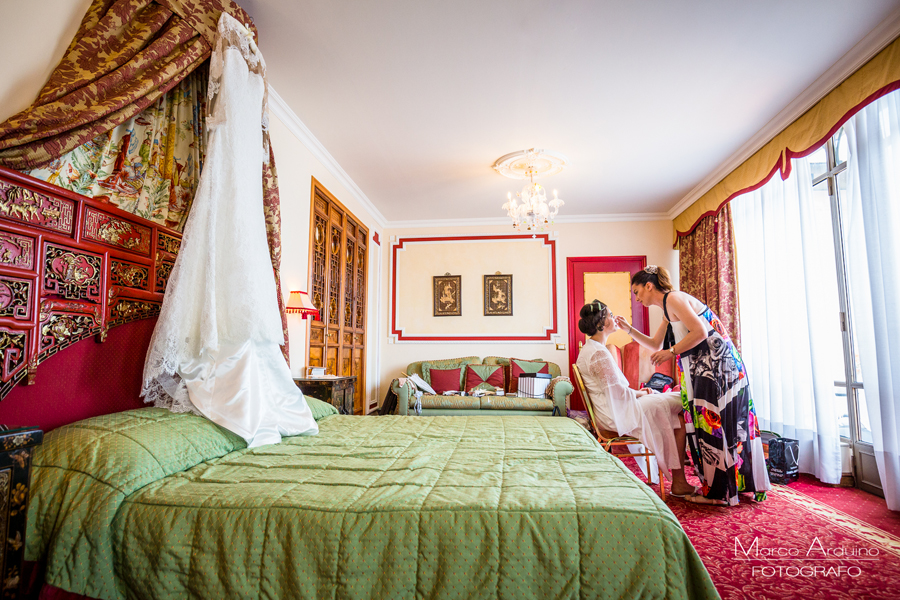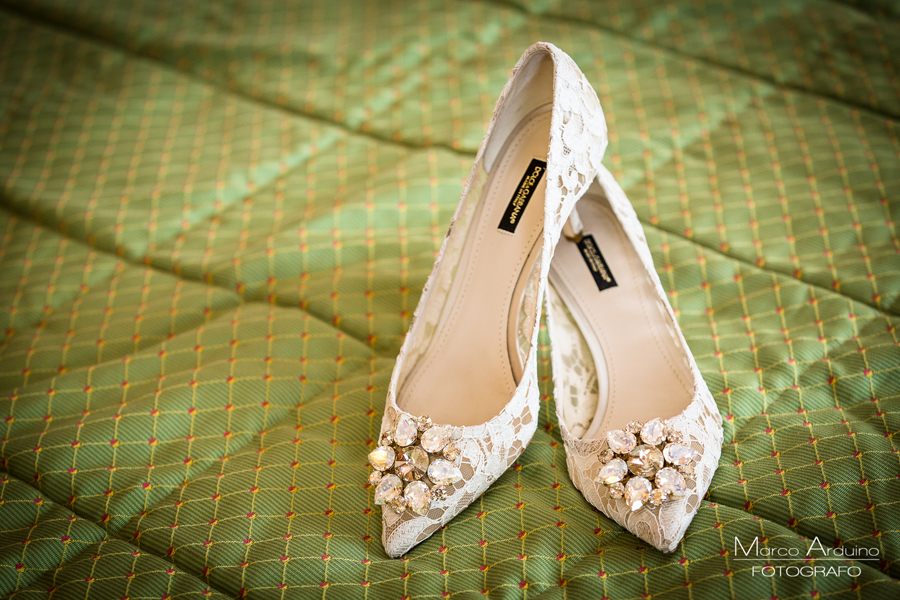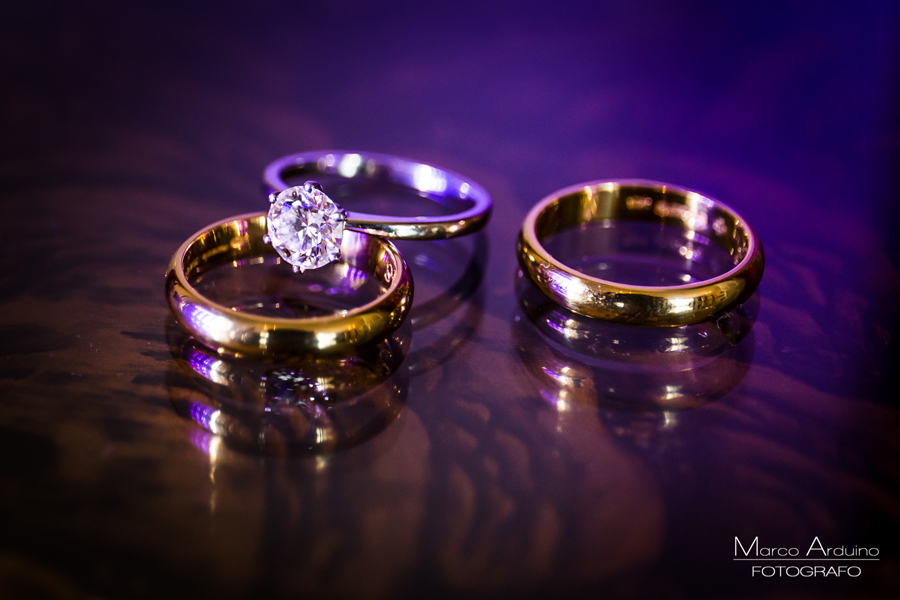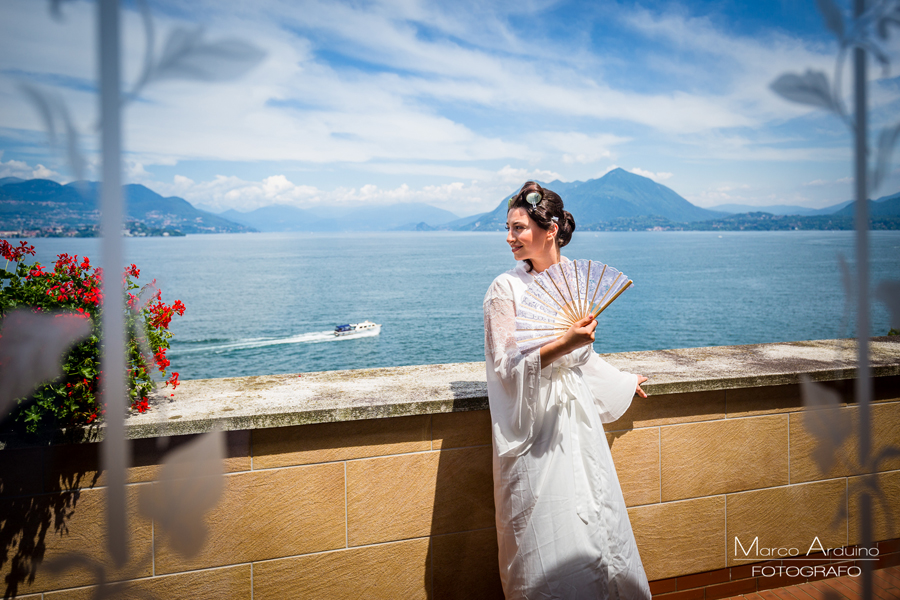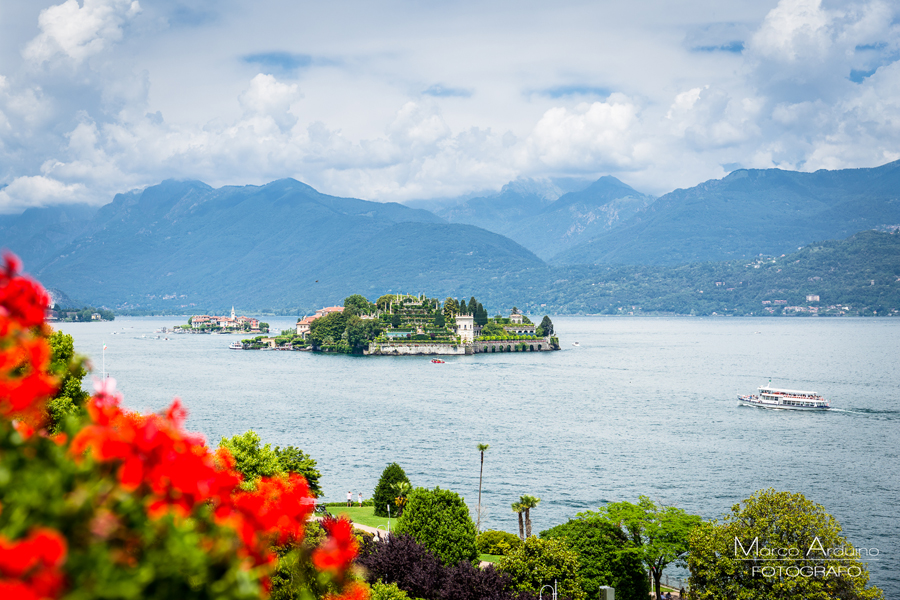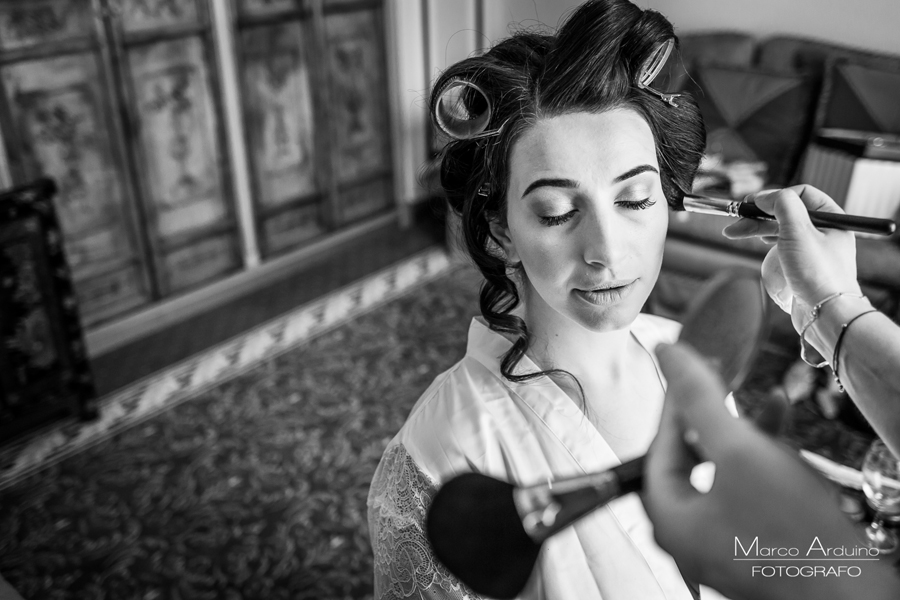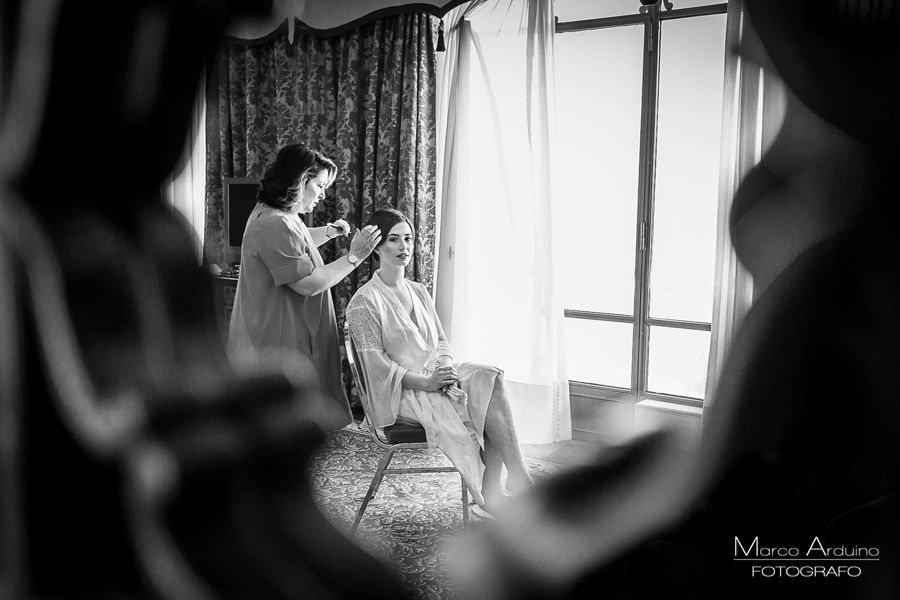 The fascinating outfit of the groom: David has chosen two famous Italian brands, Gucci and Versace.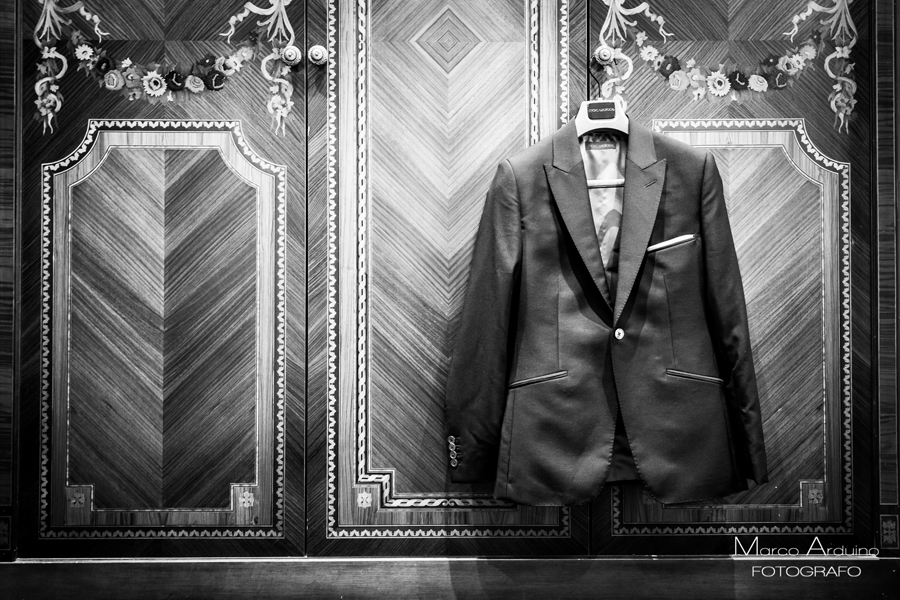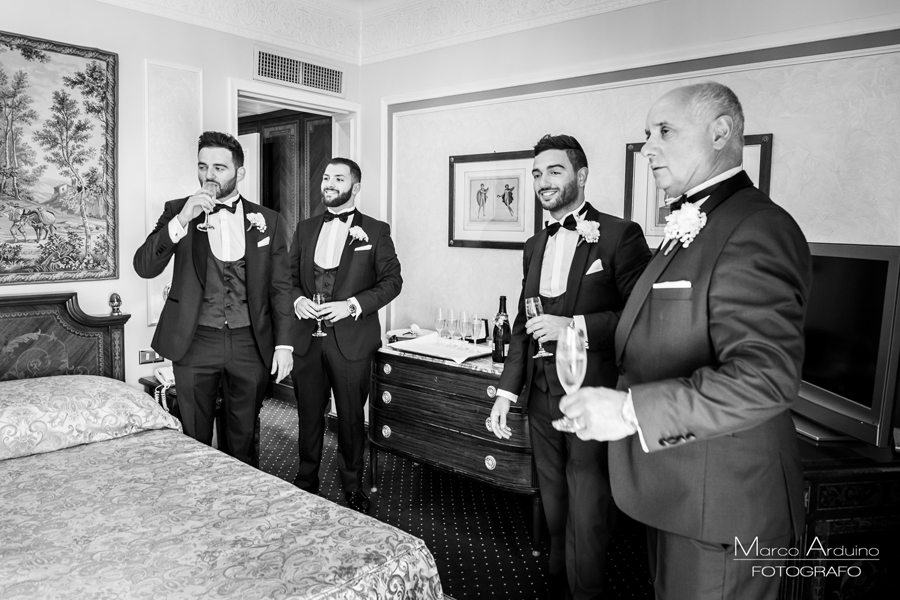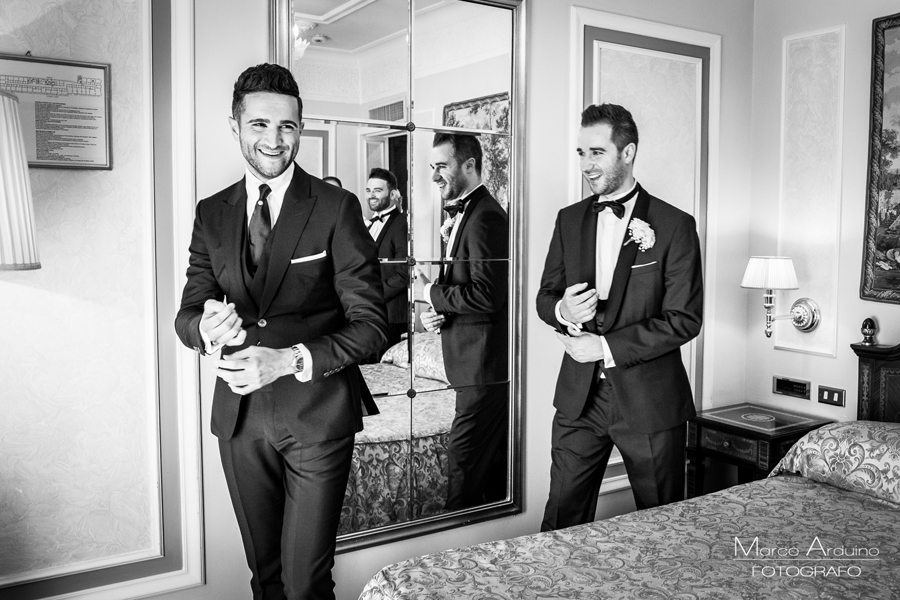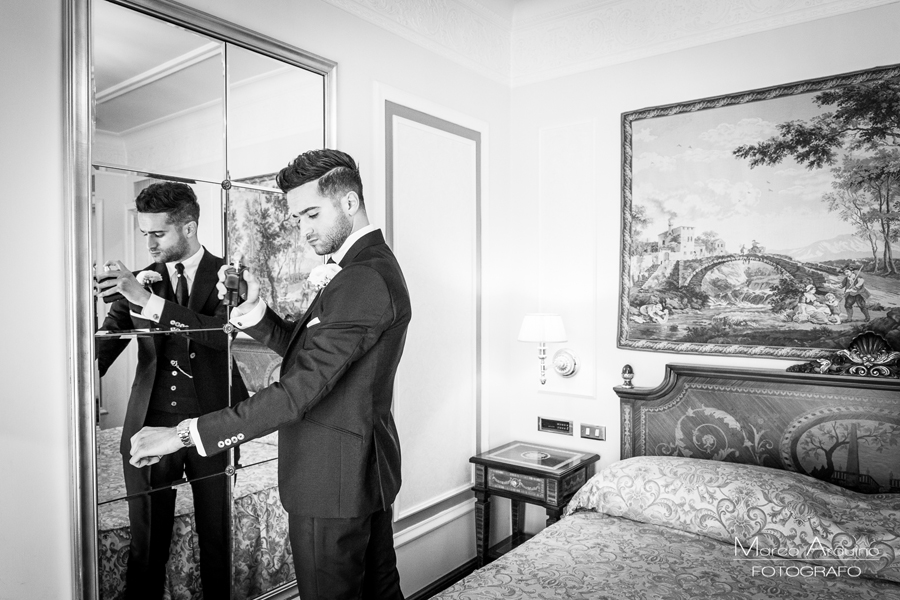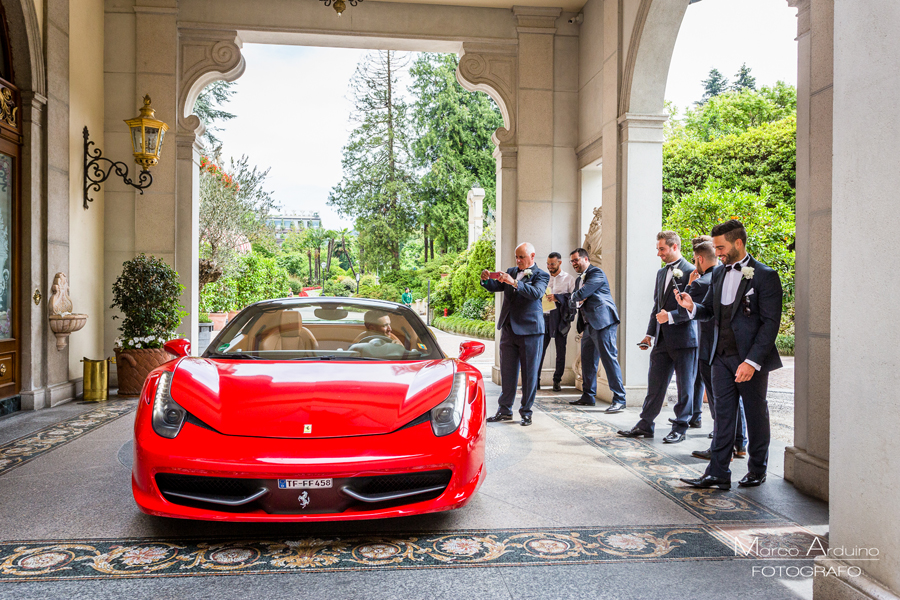 Alexia, on the other hand, wore a sophisticated Boho Chic wedding dress by Augusta Jones and the fantastic shoes by Dolce & Gabbana.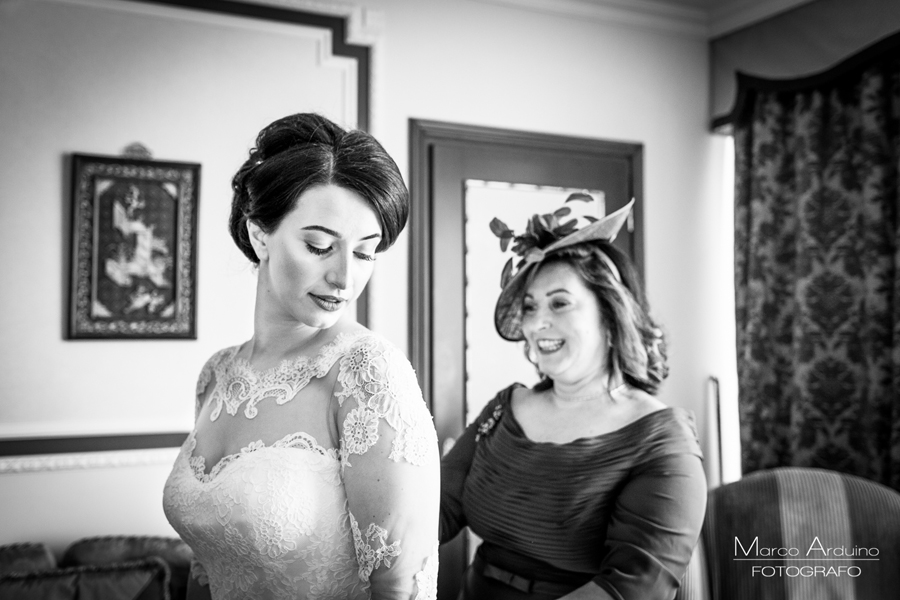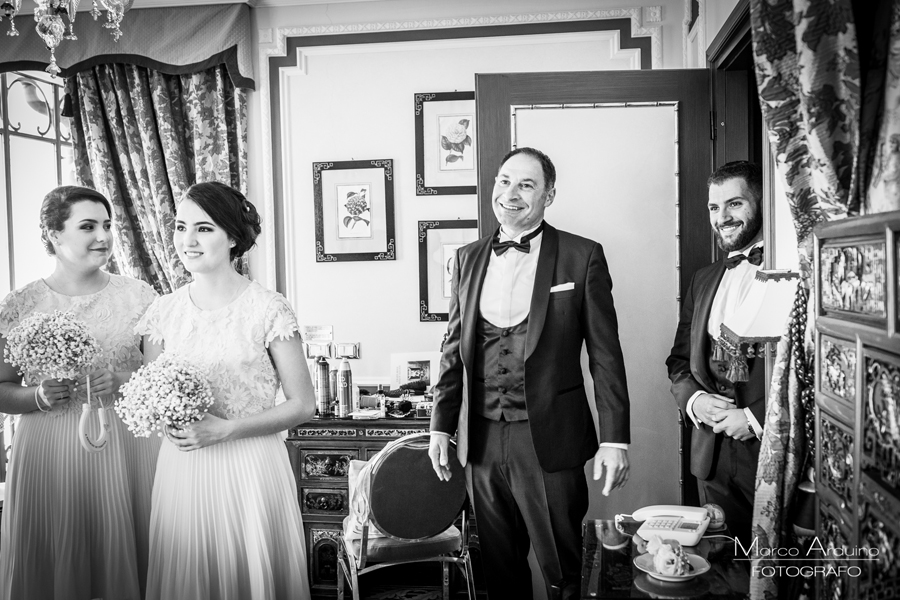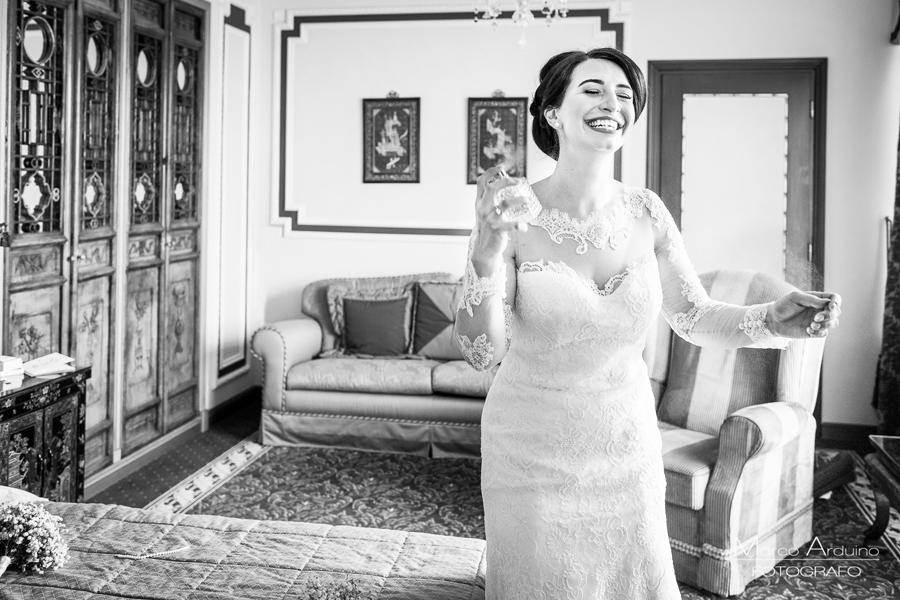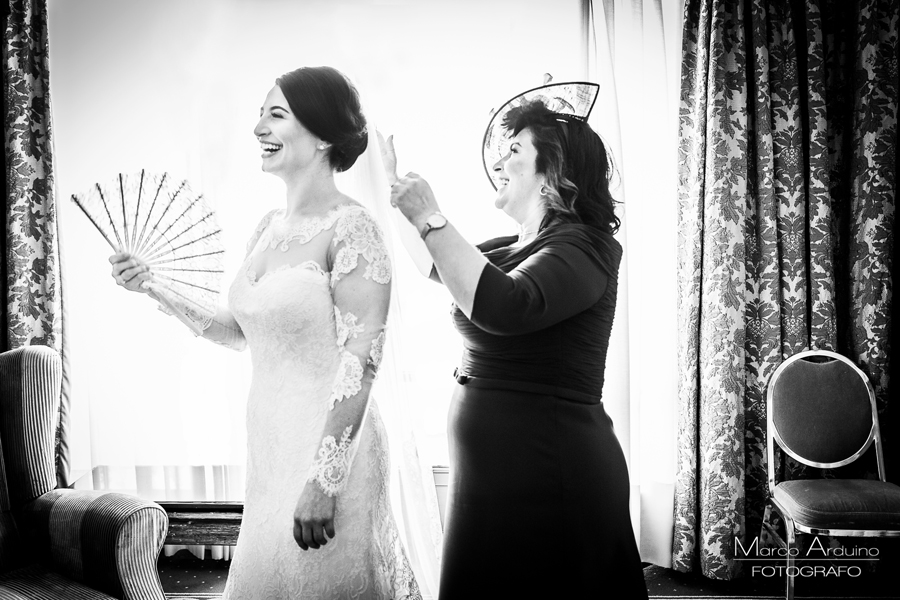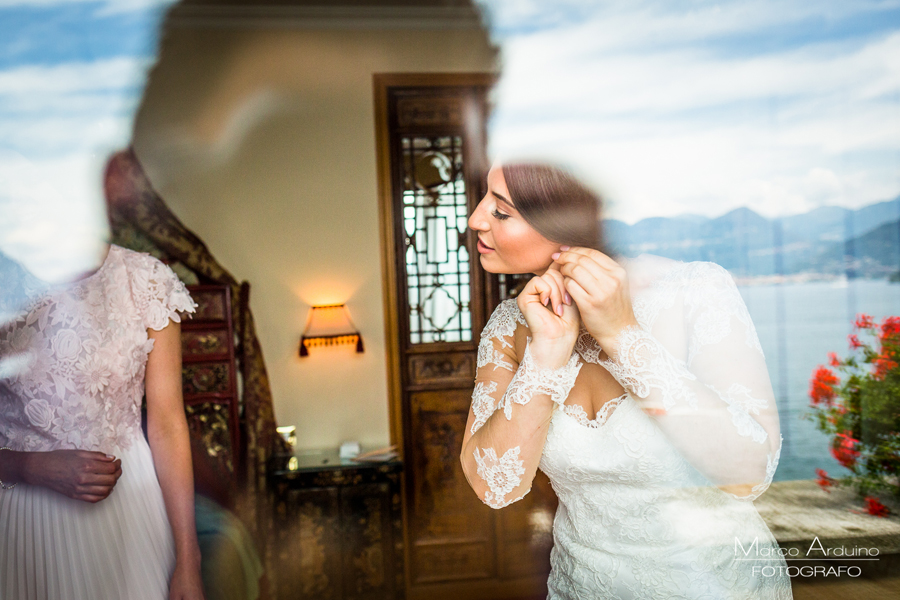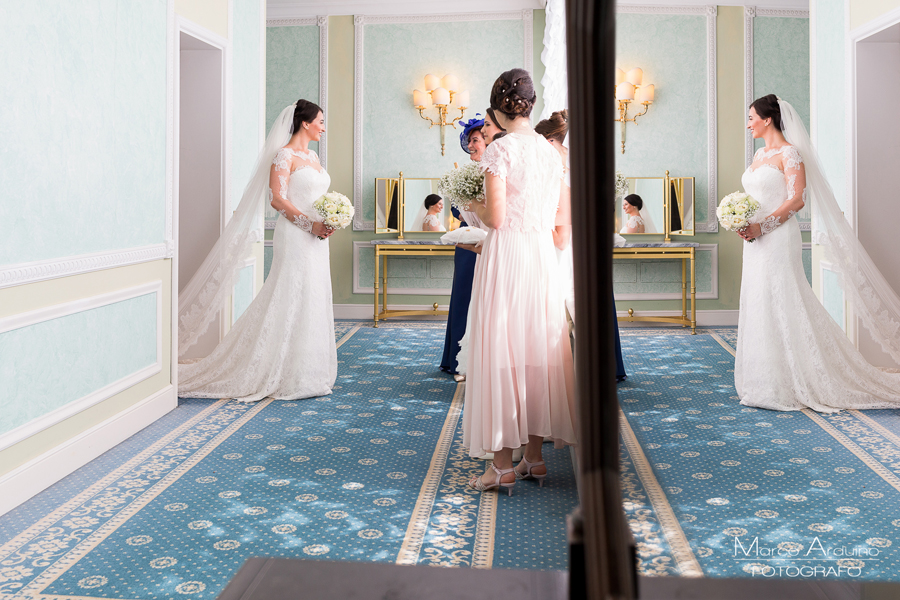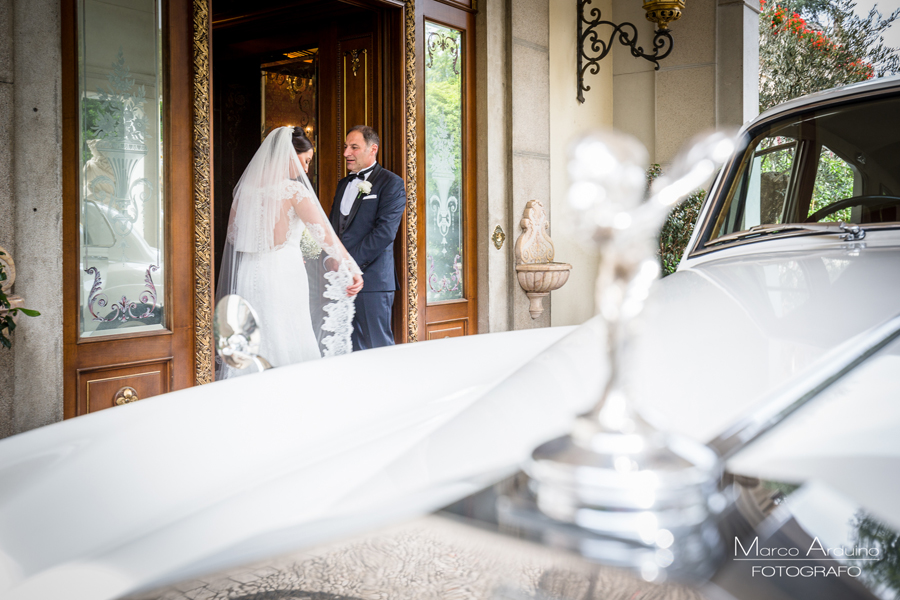 The religious ceremony was celebrated in the beautiful Baveno church.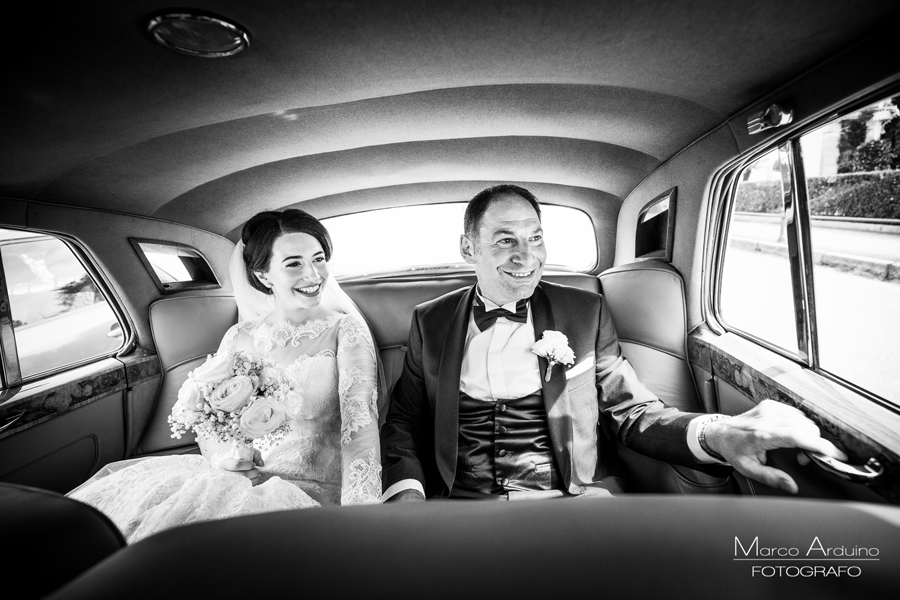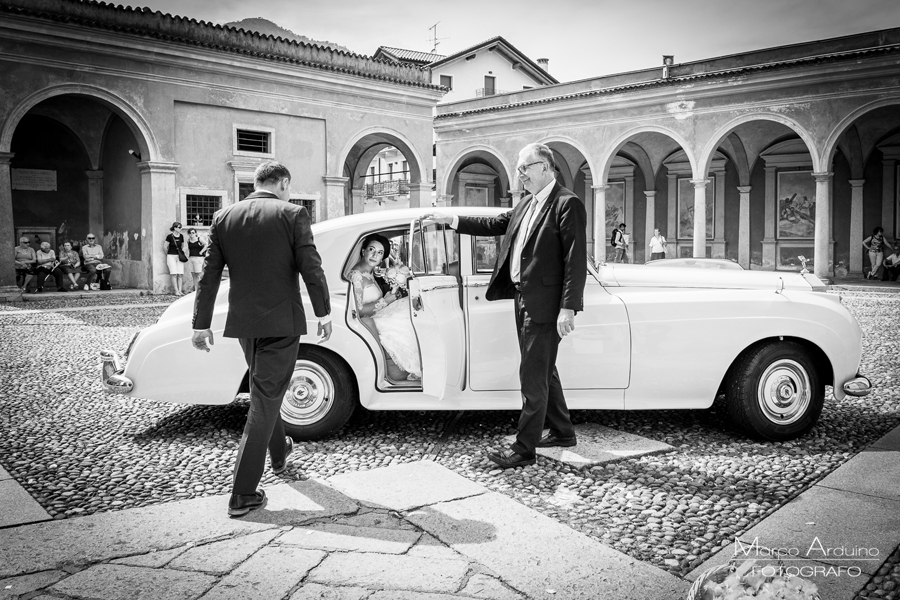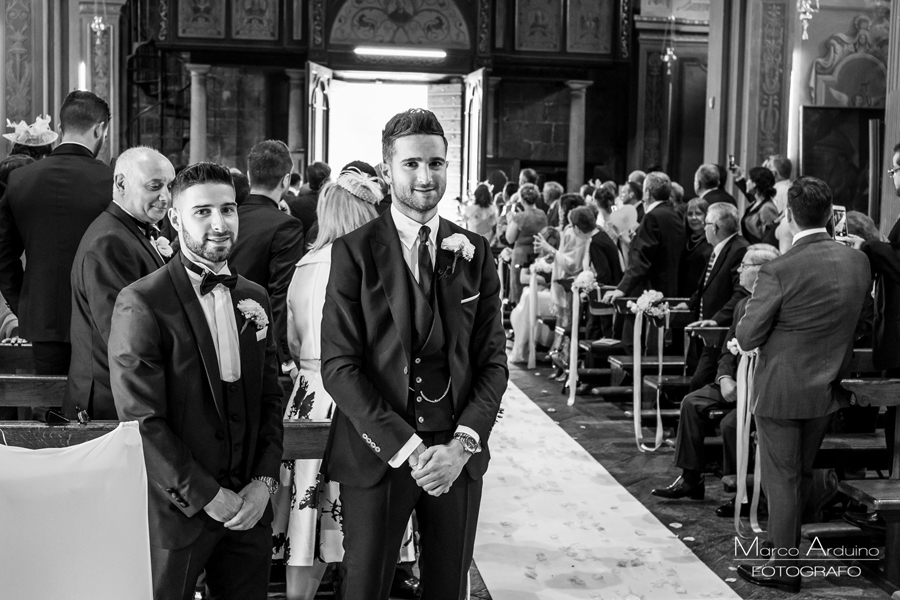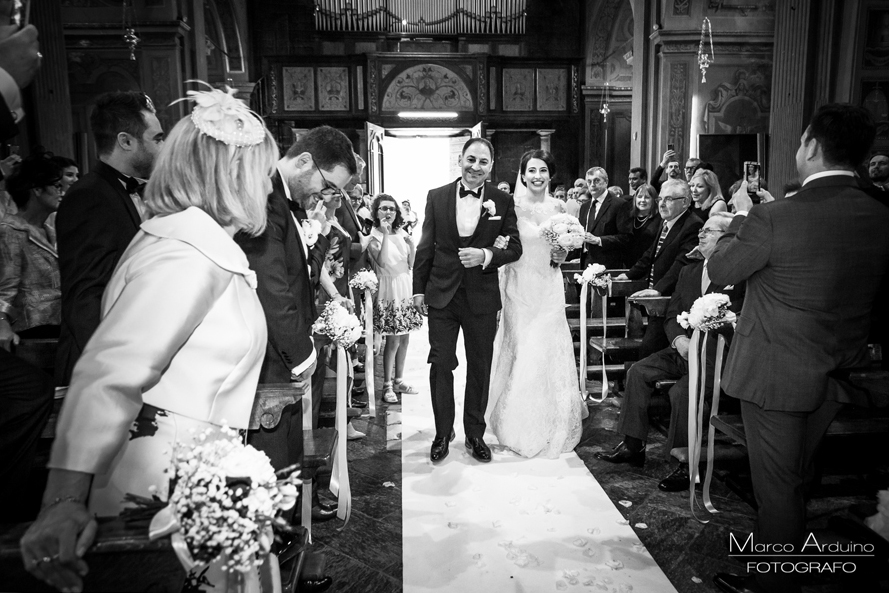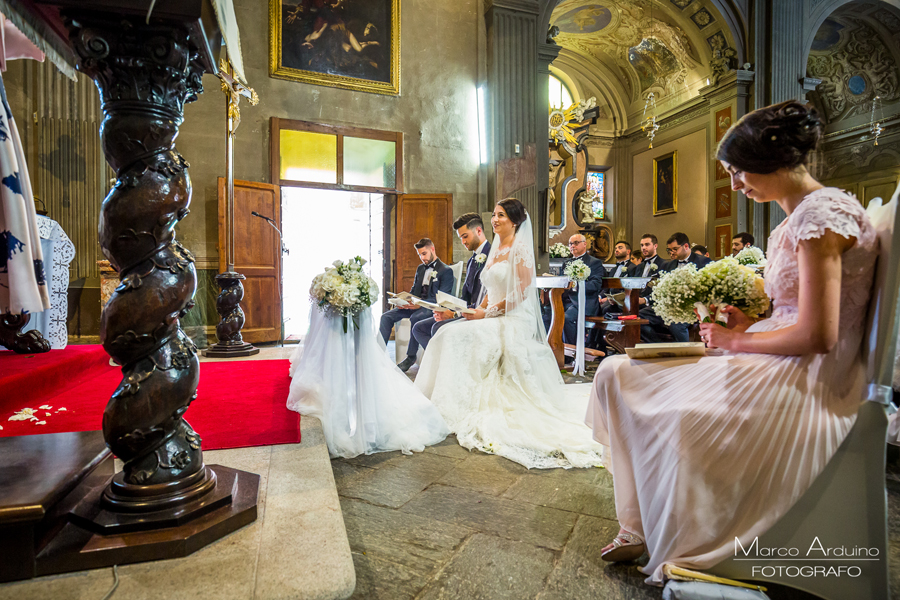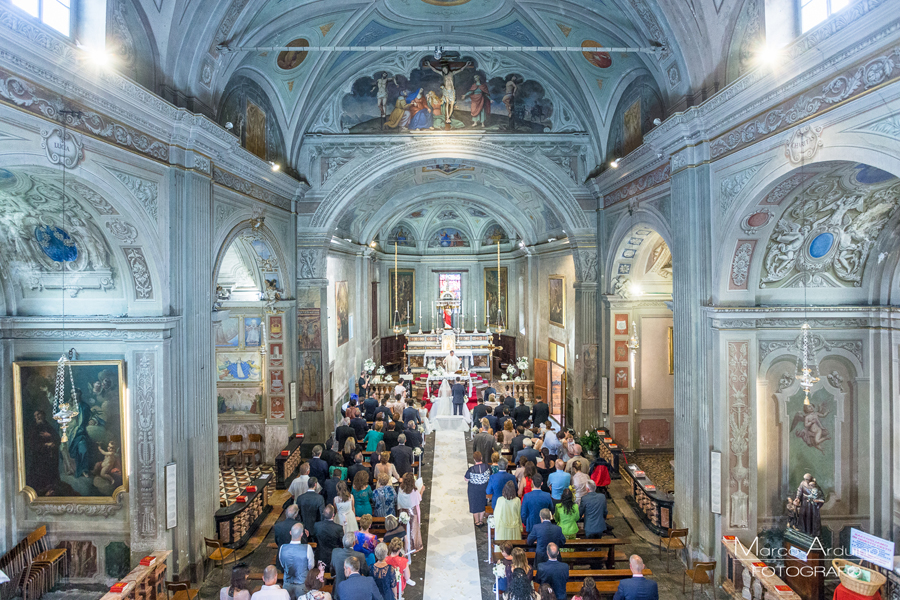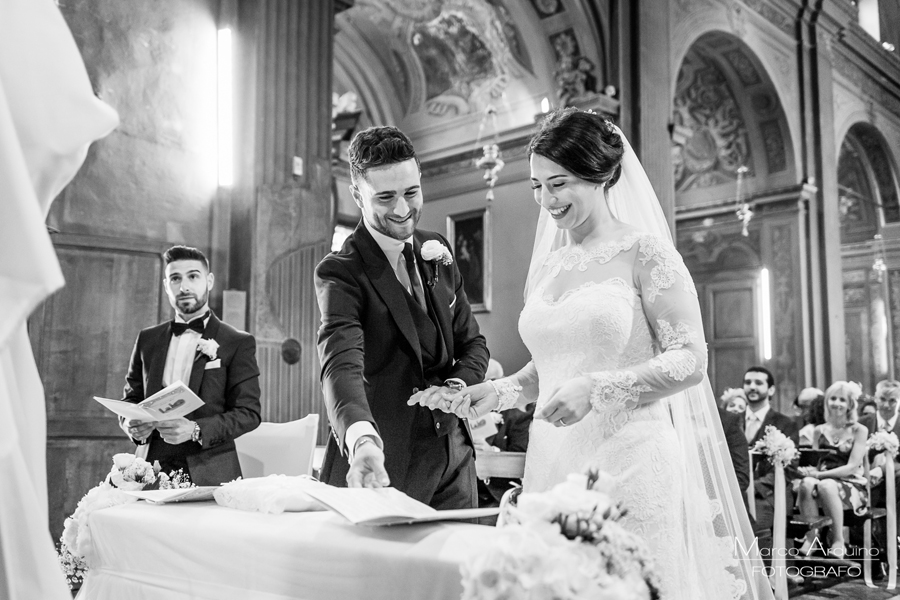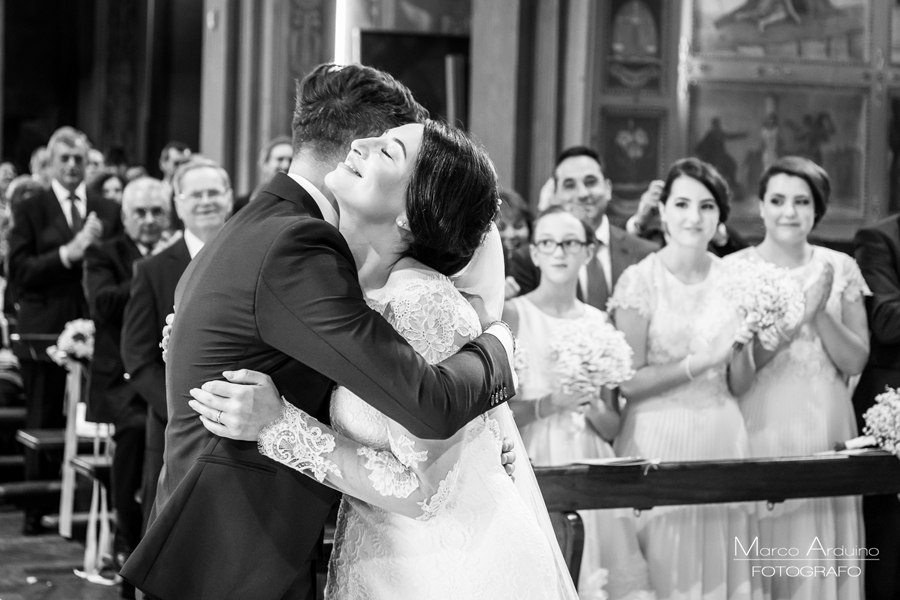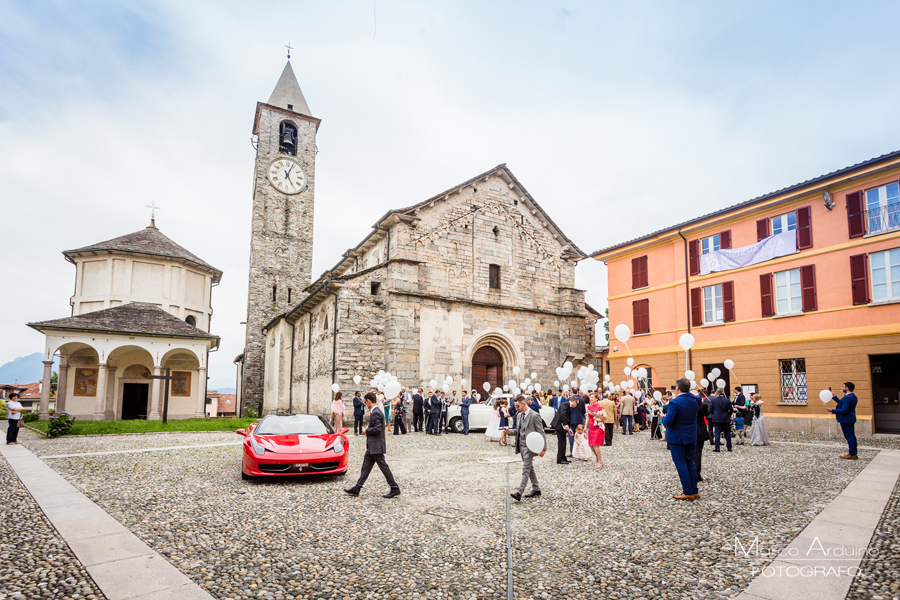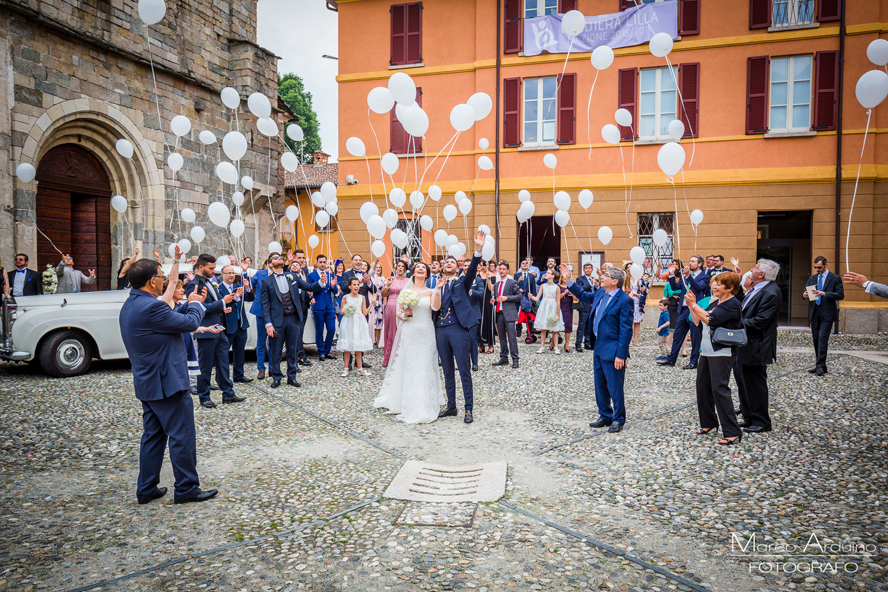 Get Married at Stresa, this poetic scenario it will be the ideal place to realize your wedding photo service.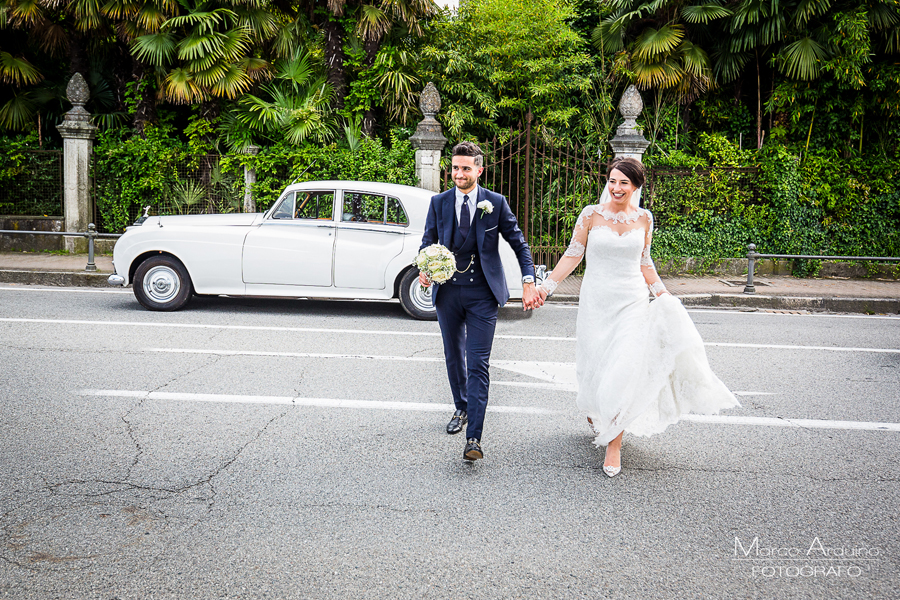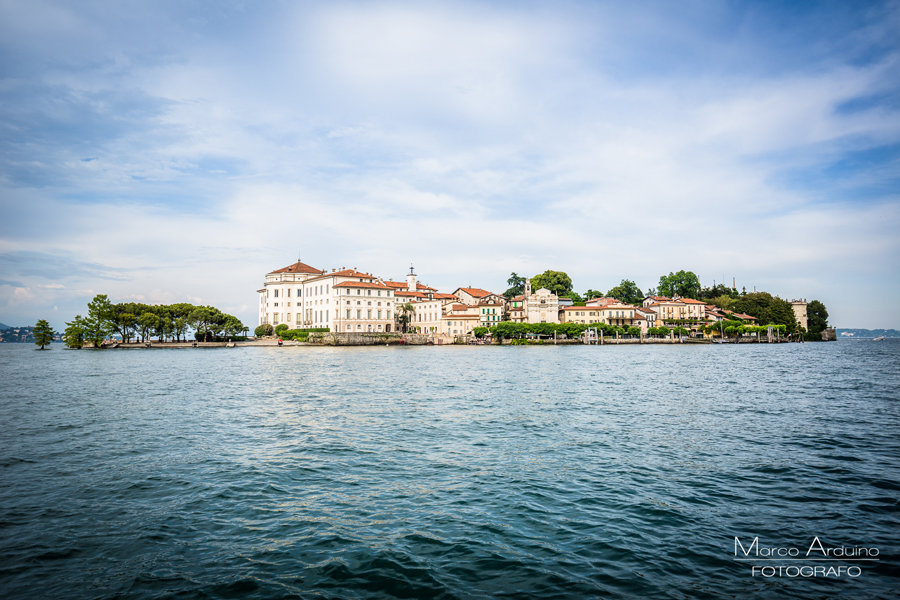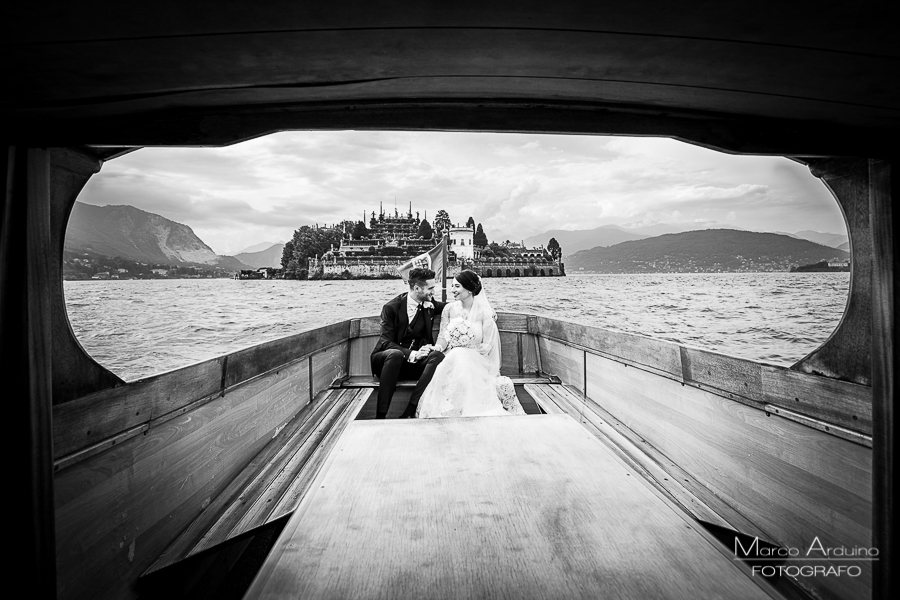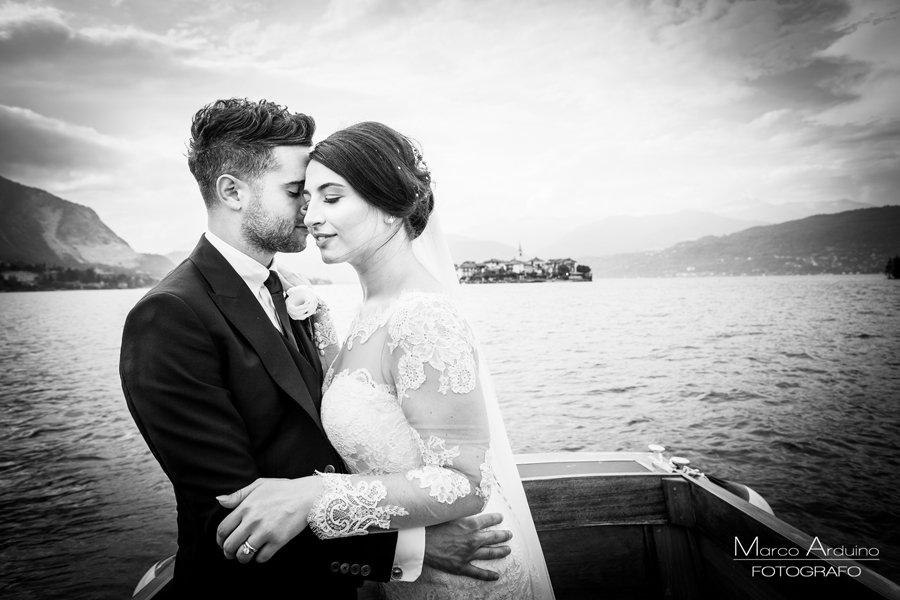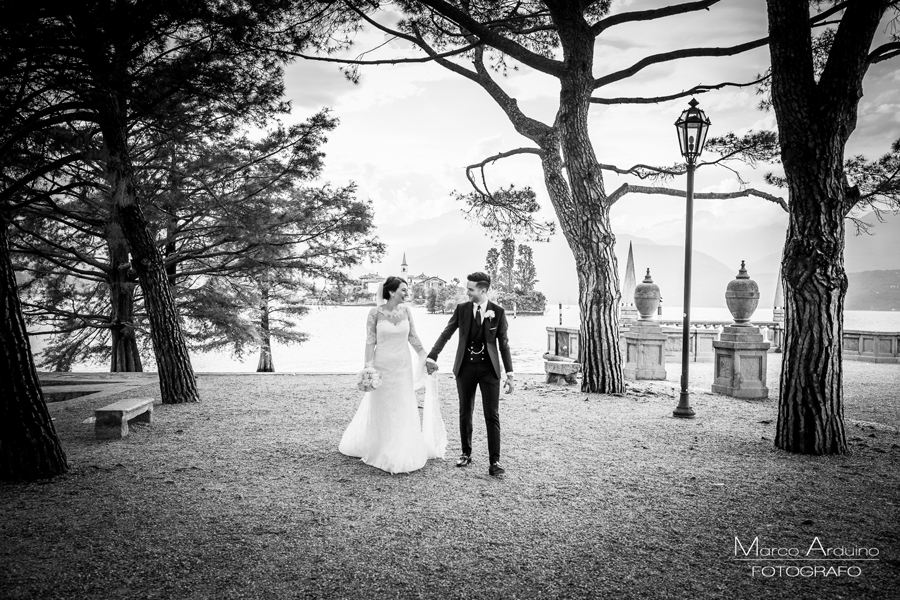 Unique and true images, capturing the moment and the feelings, which will excite you.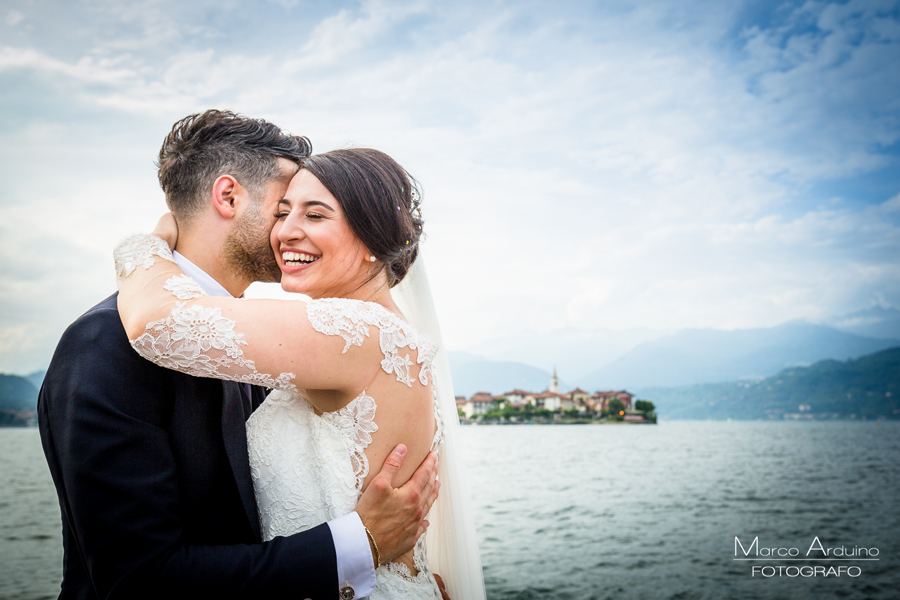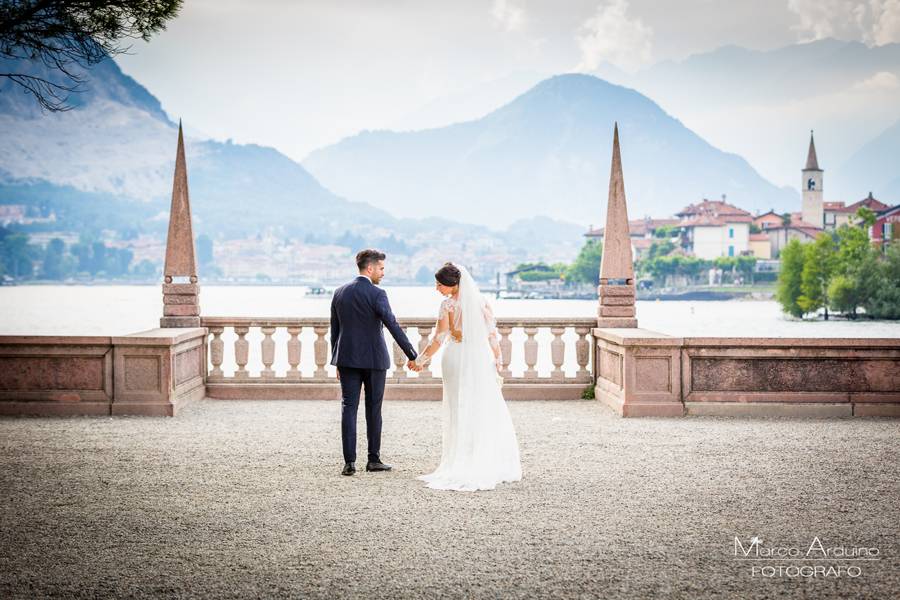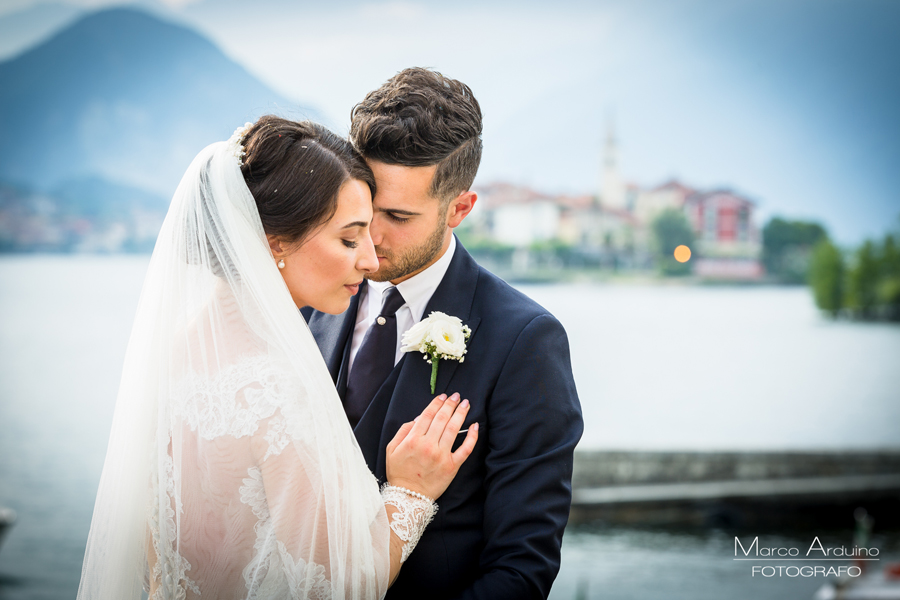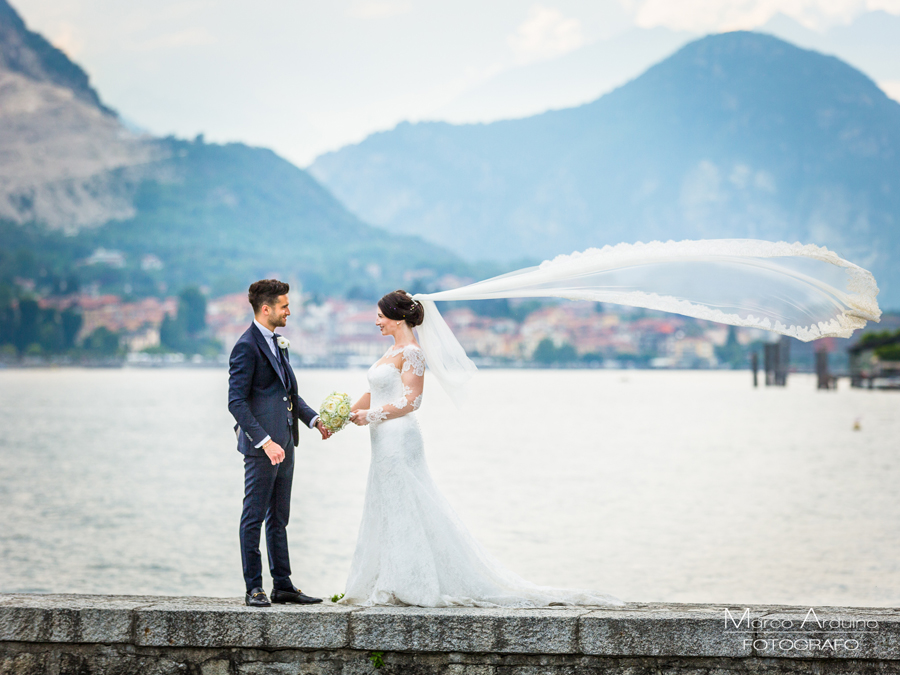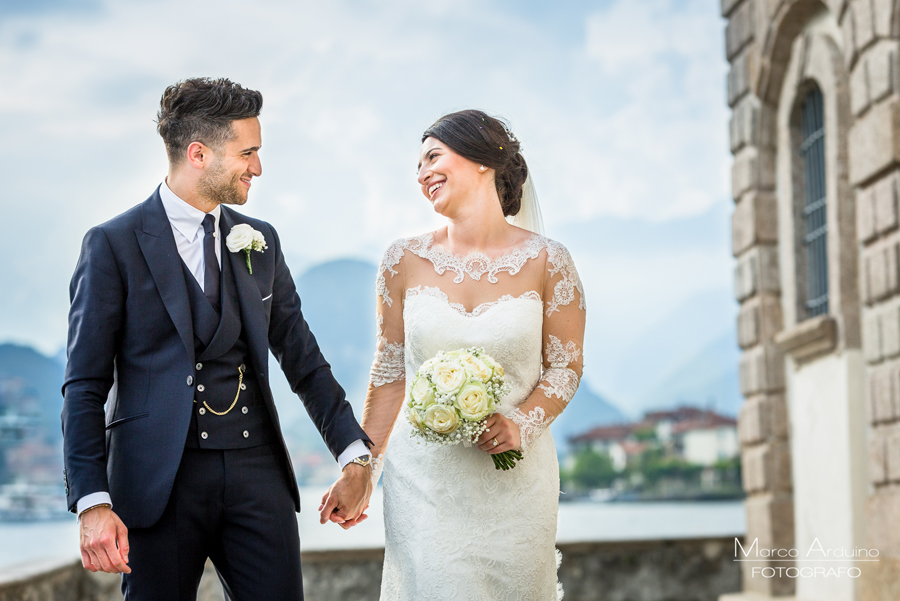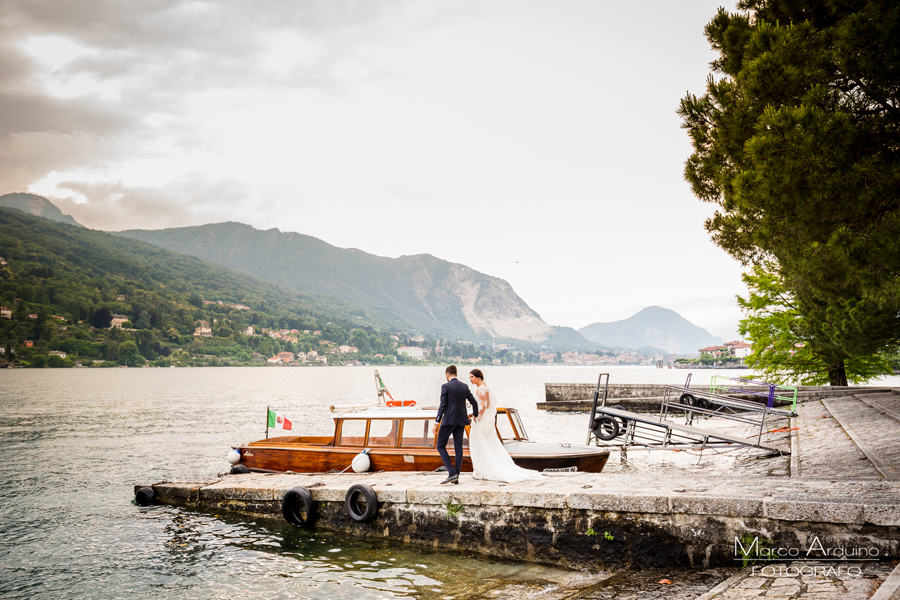 The elegant wedding reception began with an aperitif, set up in the wonderful park of the Grand Hotel, surrounded by the magical light of the sunset.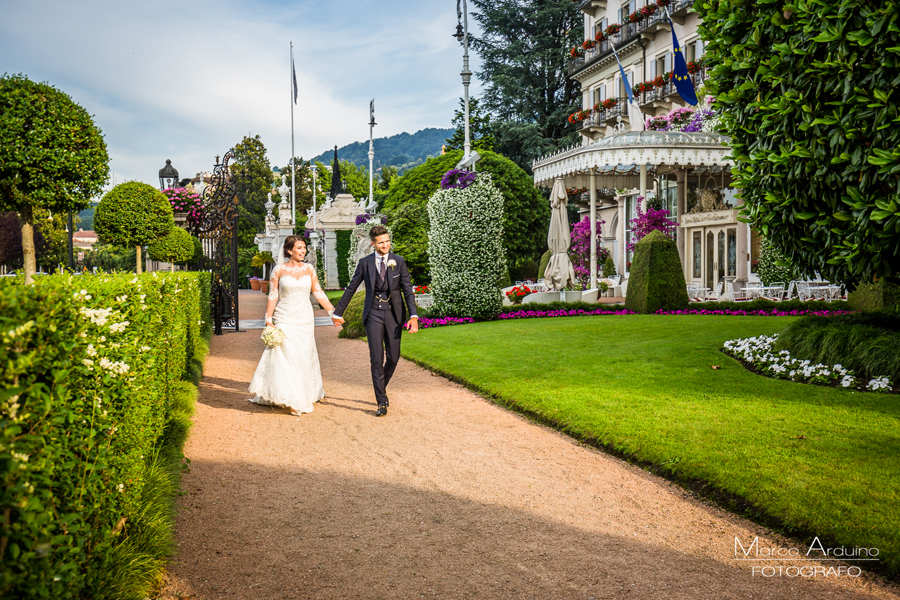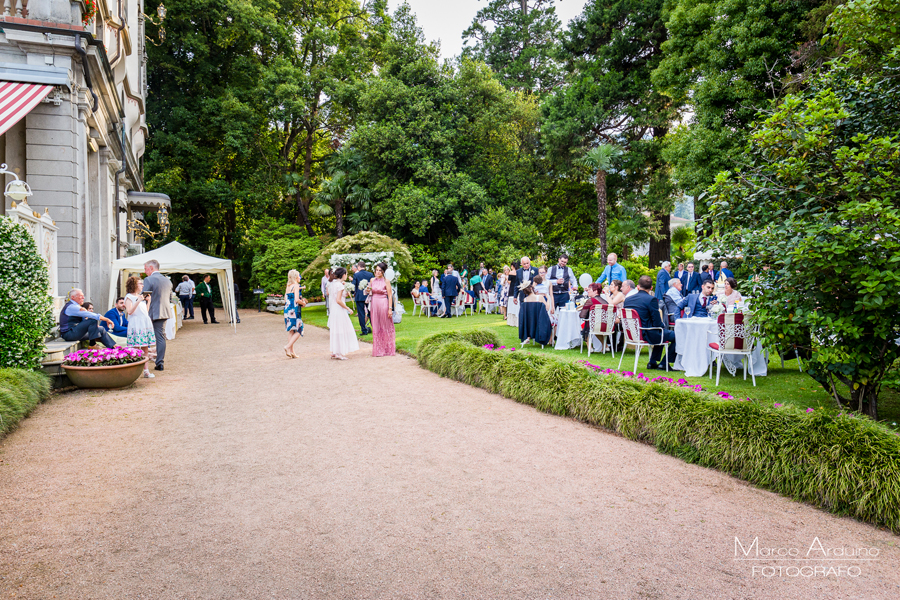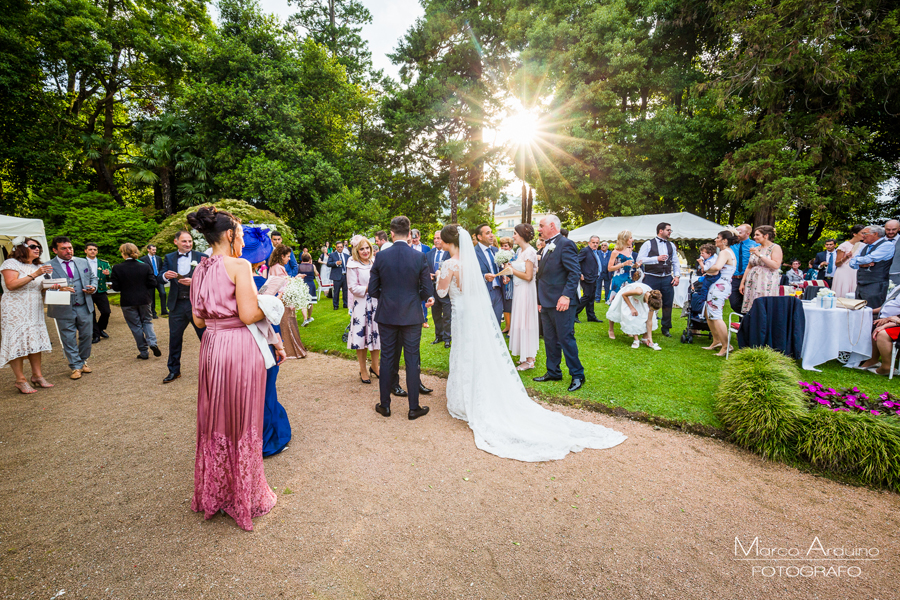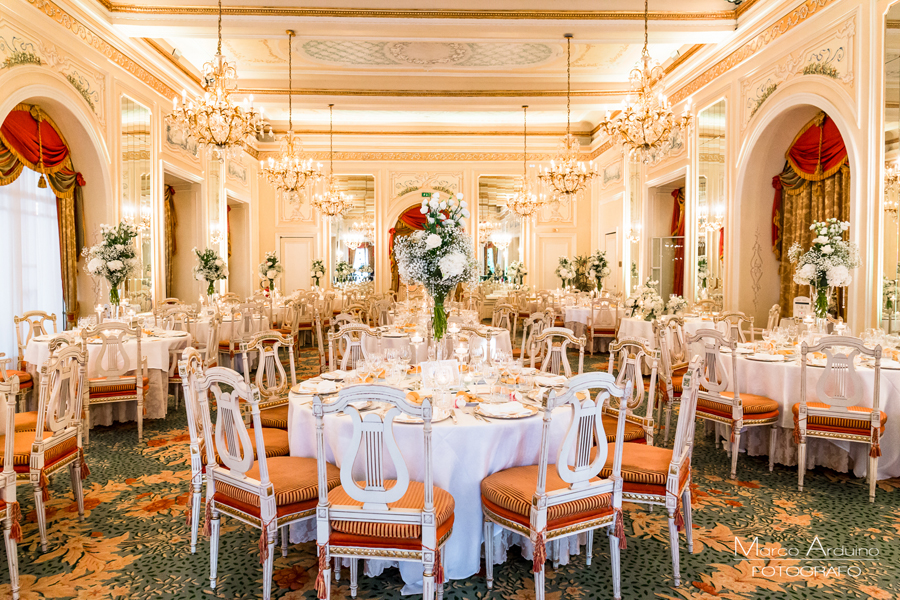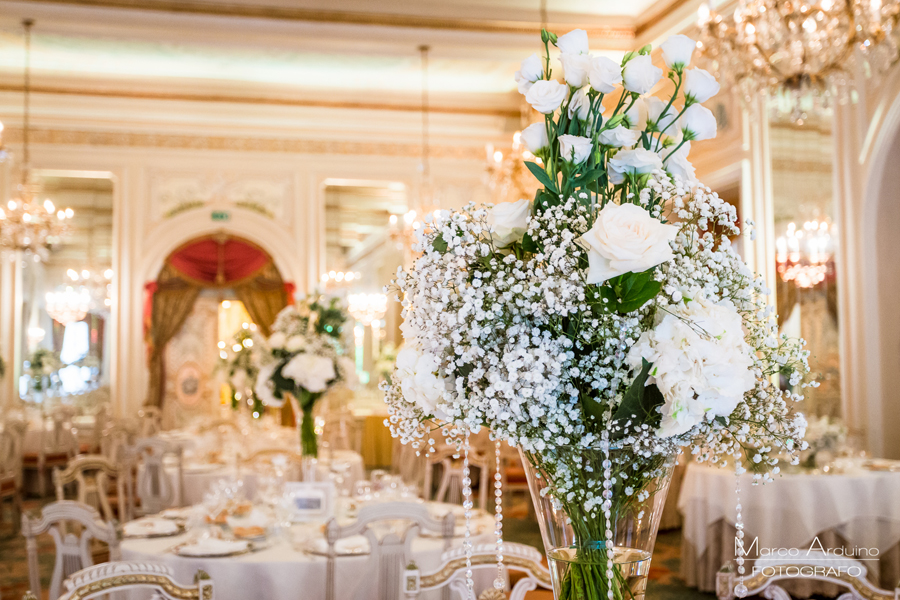 A fantastic wedding dinner: the perfect combination, between a refined menu, savored in the splendid Meazza room and the elegant background music of the Band: Sartoria della Musica.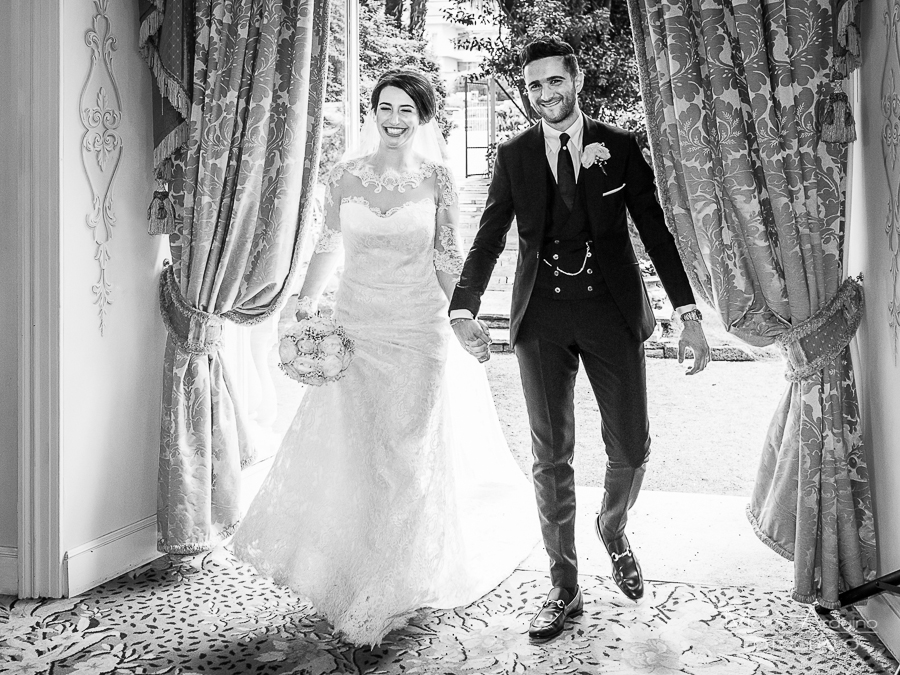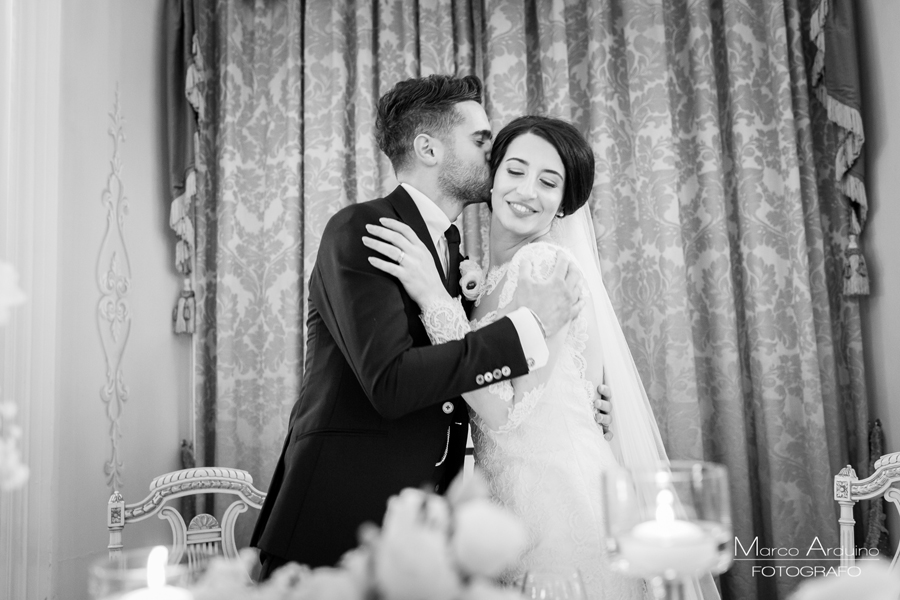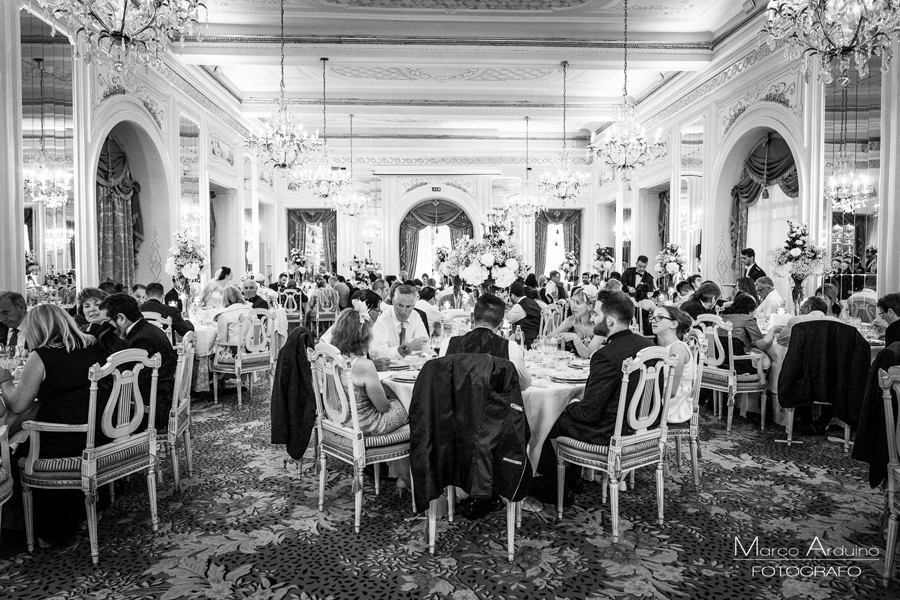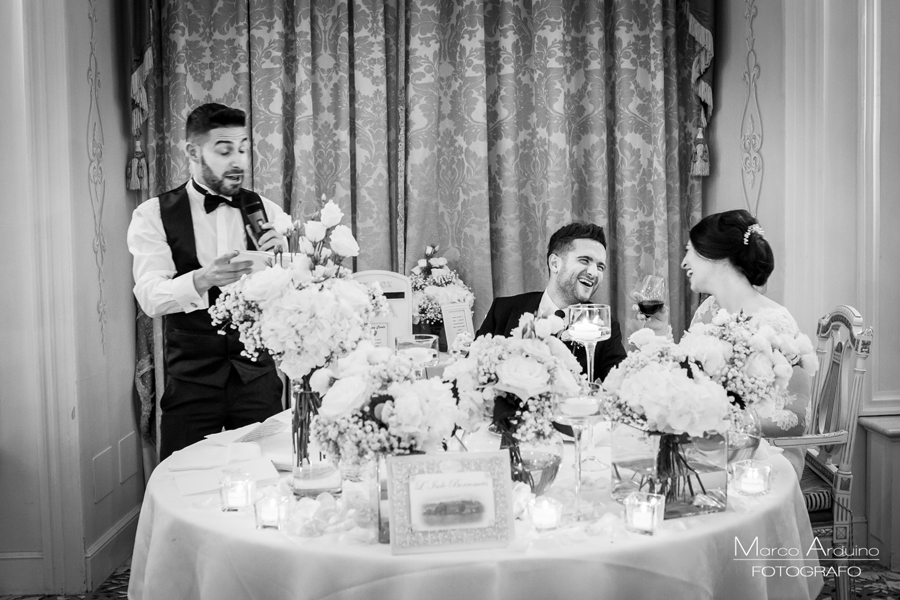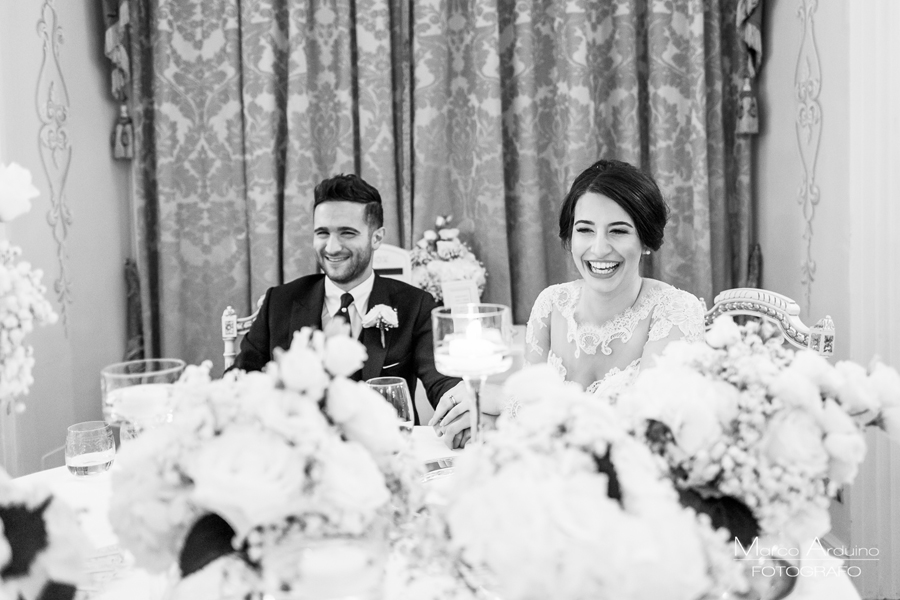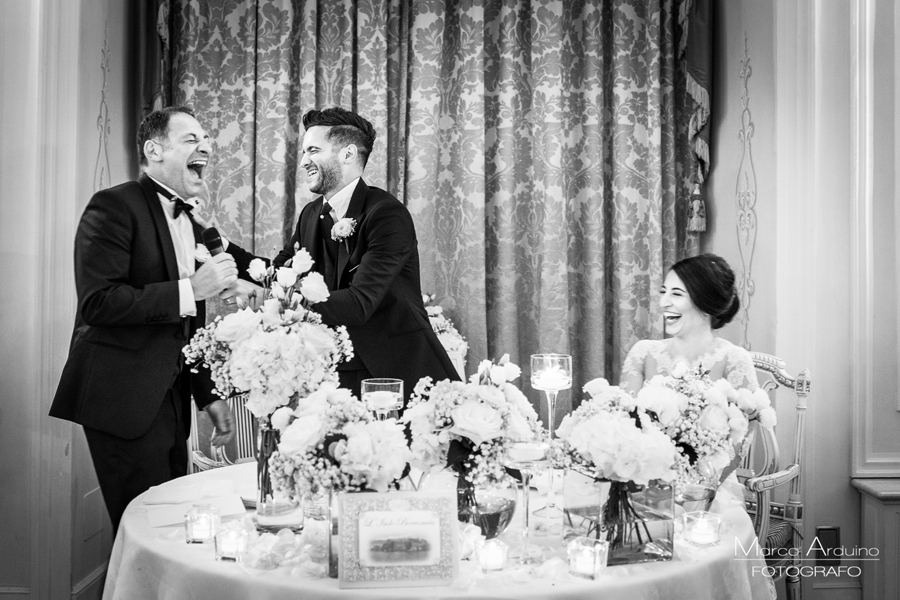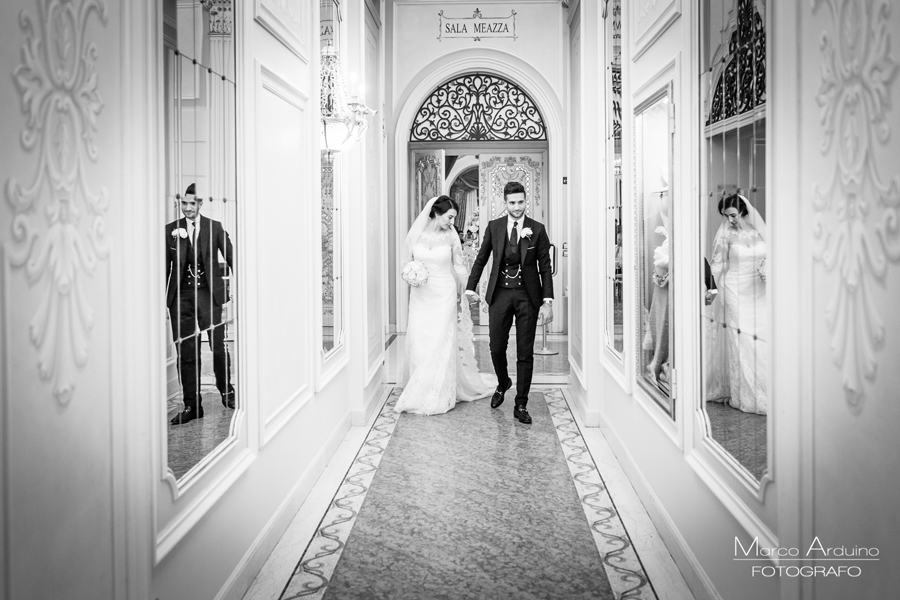 The wedding party at the Grand Hotel Des Iles Borromees continued outside, with the cutting of the cake and romantic dances, accompanied by wonderful fireworks.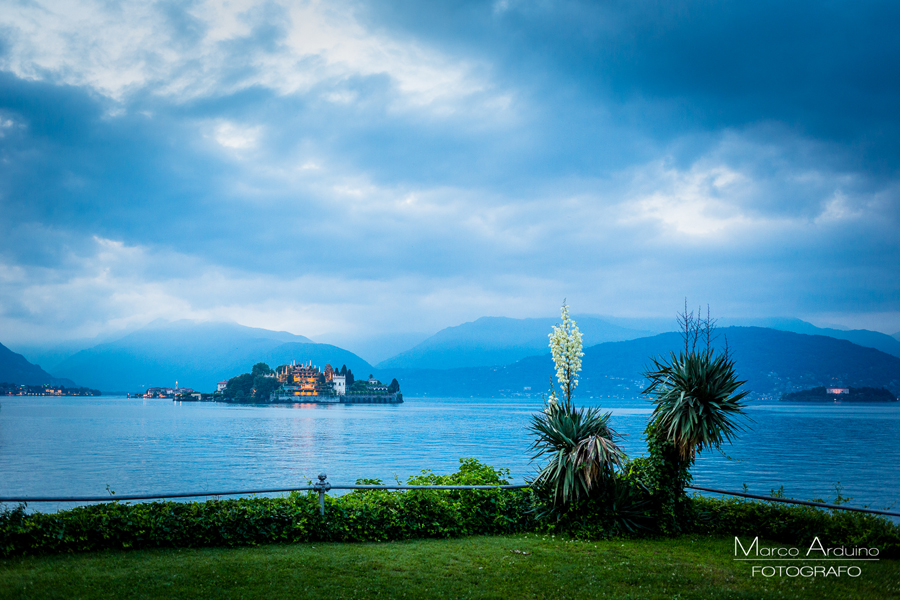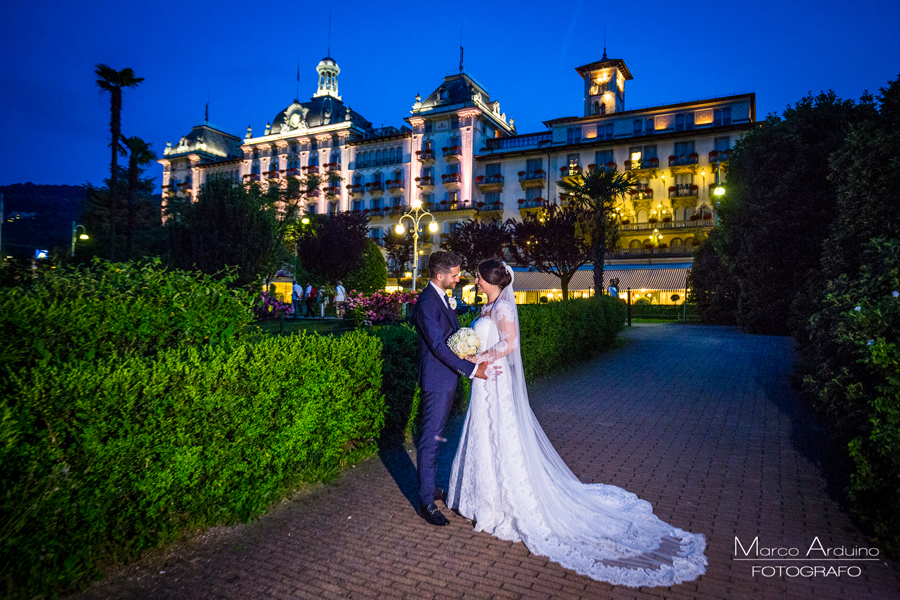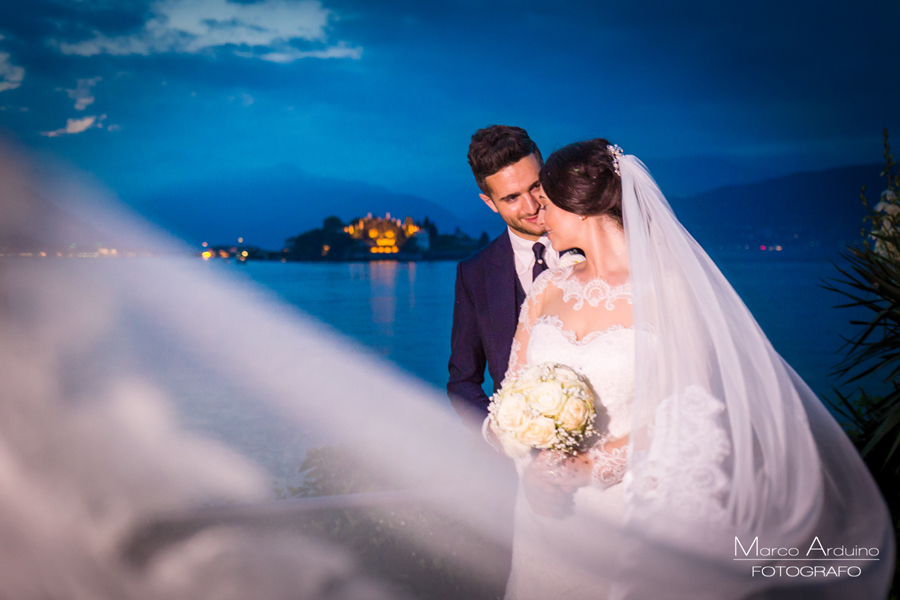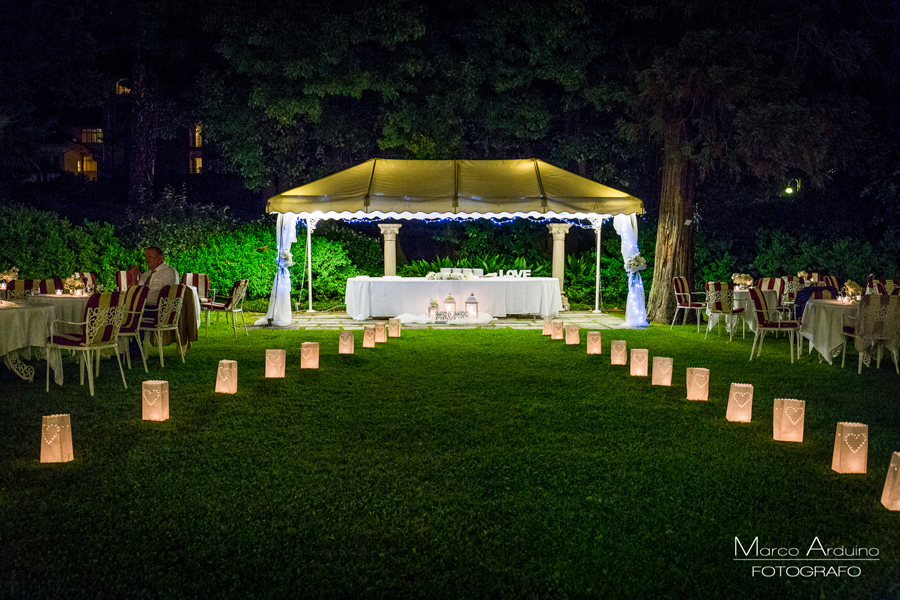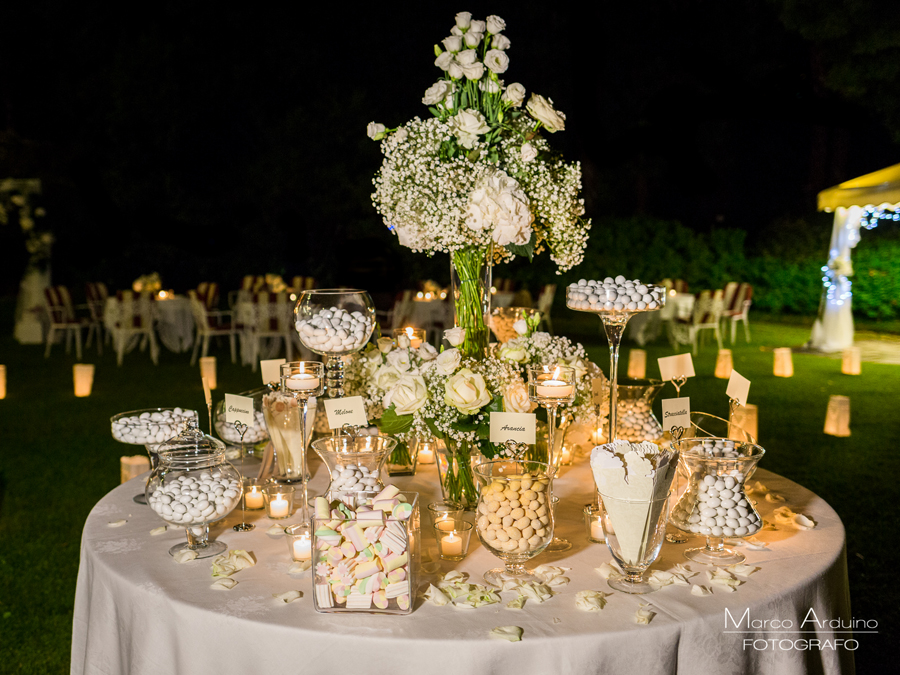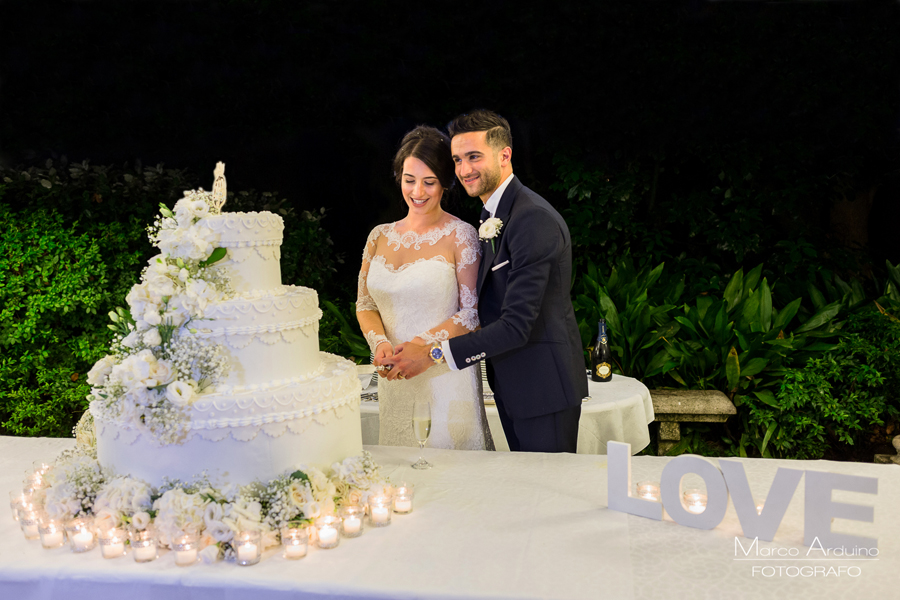 A magical atmosphere for a special event, to  get married at Stresa.

contact me. I will be happy to tell your Wedding on Lake Maggiore.
If you want, to see some Wedding Photographic service, please visit:  Villa Muggia, Grand Hotel Majestic, Castello Dal Pozzo , Villa Aminta,  
I'm a wedding photographer on lake Maggiore, but I like also important moments,  engagements, marriage proposals, elopements.